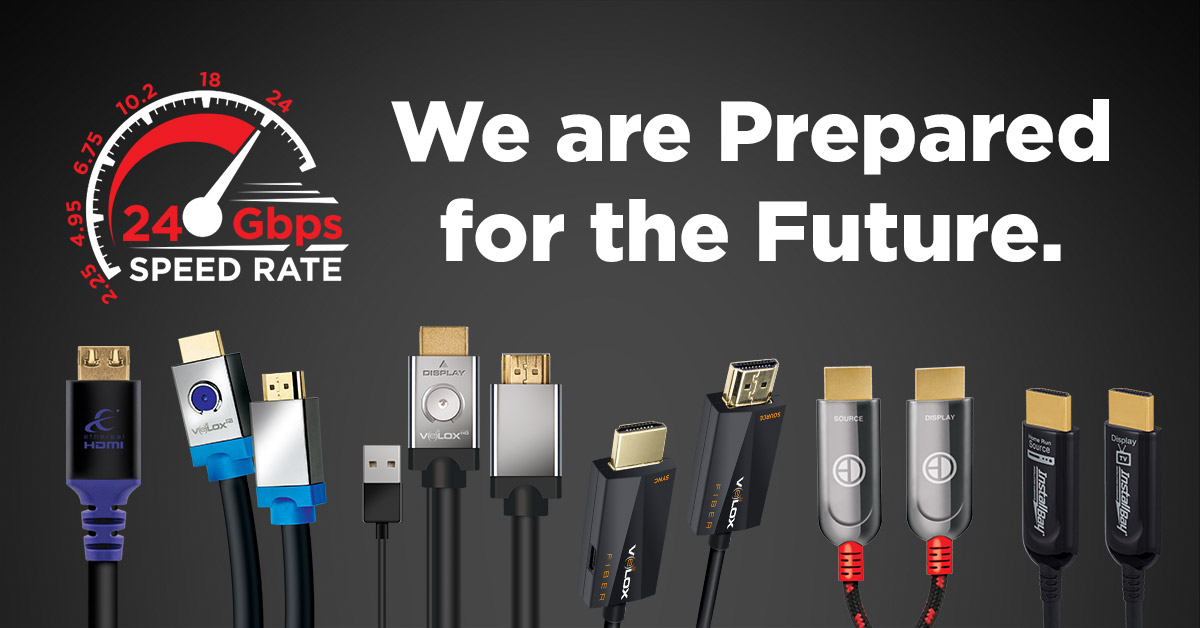 24Gbps Cables
4K content and displays have become mainstream, but now the future holds something bigger: 8K! While HDMI hasn't officially released the Compliance Test Specifications (CTS) for HDMI version 2.1 as of December 2018, we do know that the next step in 8K will require 24Gbps bandwidth by reassigning the 4th channel, currently used as the clock lane, to carry video.
We are prepared for the future and many of Metra Home Theater Group's 18Gbps HDMI cables can already support 24Gbps. These cables were engineered to carry either clock or video in the fourth lane, as we anticipated and prepared for the new format and technology. These cables also support the new enhanced audio return channel (eARC*), in addition to 4K, HDR and more. This makes them ideal for the latest high-performance gaming consoles, which have exploded in popularity with more than 2.5 billion video gamers around the world (according to the European Mobile Game Market, 2016).
Whether you're pre-wiring a new home, installing a home theater system for your client or selling retail products in your store, Metra Home Theater Group has you covered with the latest technology for AV connectivity.
Read More