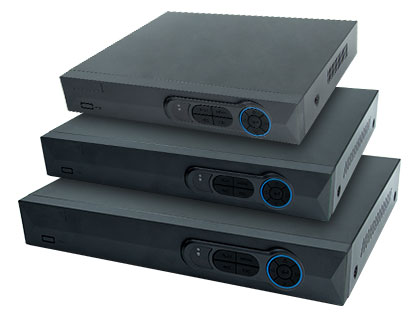 Hybrid Security DVRs
Spyclops offers versatile DVRs that can support HD over coax camera technology, ONVIF IP cameras and even legacy analog cameras. The 4-in-1 Hybrid DVRs are compatible with many of the most popular types of technology, allowing you to add onto an existing surveillance system or mix different camera technologies within your system. Easy installation does not require reconfiguration of network settings to setup remote DVR access.
Shop All DVRs
Surveillance Camera Technology
4-in-1 Camera Technology:
Provides 1080p video and allows for the most versatility when used in a wide variety of DVR brands. 4-in-1 cameras are compatible with AHD, TVI, CVI & CVBS (Analog) video outputs. Easily adjust the video technology by using the built in joypad on the camera's cable assembly.
IP Surveillance Cameras:
Available in Manual Varifocal POE Bullets that support POE and in PTZ form factors. Provides 1080p video and are fully ONVIF compliant.
Shop All IP Cameras
Versatile Security Camera Housing Options:
Spyclops' extensive line of surveillance equipment will cover any indoor or outdoor demands. Choose from multiple camera housing styles, ideal for a wide range of locations and environments. Available in Manual Varifocal lens & Fixed lens options. Outdoor options available in IP66 water resistant housings in Dome, Mini Dome, Bullet, Mini Bullet and PTZ form factors. Indoor options include low profile domes and covert motion detector style housings.
See Spyclops tech in action: View Product Videos
See the complete line of Spyclops cameras: Shop All Cameras