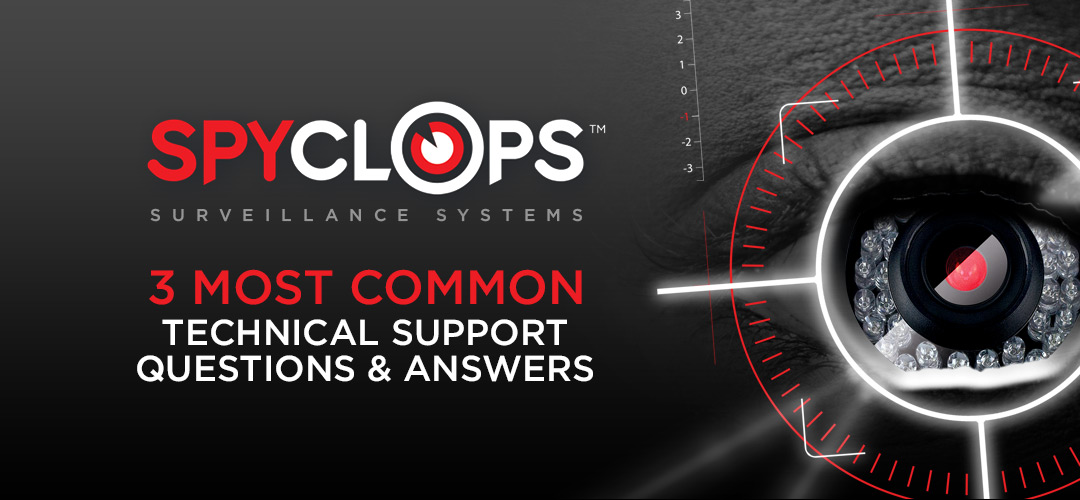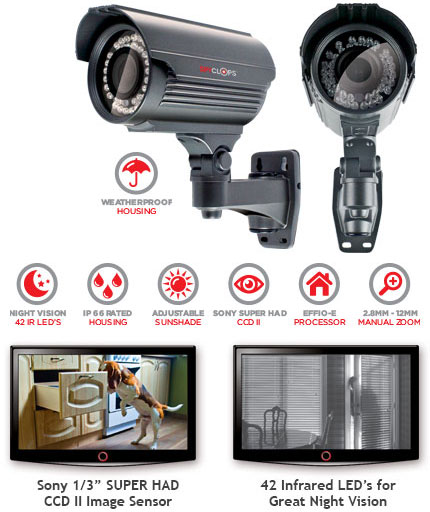 Security surveillance cameras have grown in popularity for both small business and residential use. Owners can easily monitor their properties 24/7 with peace of mind — and without spending a fortune. They seek professional installers to help plan camera placements, install equipment, and setup a turn-key surveillance system with video feeds. As surveillance systems become more widespread, installers will see this area of home technology as a growing and viable revenue stream.
Metra Home Theater Group's line of Spyclops surveillance systems offers a variety of styles, features and easy to use technology — making them a favorite among installers and home tech professionals. In addition to a great product, we continually win awards for our top notch technical support and customer service. Our tech team is comprised of top CIs who answer questions immediately. This means you'll talk to a real person with real field experience in custom integration and home technology. In an effort to educate installers and help with future troubleshooting, we're featuring the three most common questions and answers regarding Spyclops surveillance systems:
Question 1: Why is my remote viewing app not working? It goes on and off line.
Your feed will work 100% of the time if:
The internet connection to the DVR is running uninterrupted and at high speed, and you have internet of 4G or higher on the mobile device. Keep in mind that video feeds require a lot of bandwidth — if you are attempting to view your feed remotely from a mobile device, make sure you have full reception or are connected to high speed internet. If reception isn't great, then the video feed may go on and offline. Closing other open apps on your phone that are also using internet will help dedicate your available bandwidth to the video feed (yes — that means you should close your facebook app and stop streaming music). Try this and see if the feed is back online.
Question 2: How do I get into my DVR if I forgot my password?
Click the UP arrow 10 times and then reset your password. Be sure to use a secure password that is not easy to guess. It should never include your home address, business name, pet's name, or other common default passwords like "1234".
Question 3: How do I update the latest firmware for maximum performance of my DVRs?
Go to MetraHomeTheater.com and select Surveillance DVRs.
Select the proper DVR model. Scroll to the bottom of the product page and click to download that model's firmware updated. Download the file onto a USB thumb drive. Insert the thumb drive into the upper rear USB port of the DVR then follow these directions:
Setup
System Tools
System Maintenance
Then click Start
Reboot System
Keep these three common issues in mind during your next surveillance system installation project. As always, our award winning tech team is here for direct and immediate support should you have a complex installation question, or any question regarding our line of products. Speak directly with one of our Spyclops technicians at 1-866-839-9187.
Not a customer? Apply to become a Metra dealer today.