Metra Home Theater Group has expanded their product line to now offer structured wiring panels. Helios, their brand for retail audio and home theater accessories, will introduce new TV mounts that are redesigned with functional new features. New products will debut at the 2017 CEDIA Show in San Diego, CA.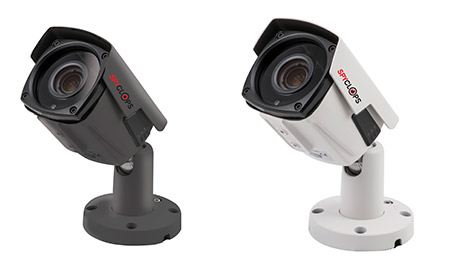 Among the new products were Bullet Uni-Mount Varifocal Cameras, utilizing 4-in-1 hybrid technology. The 4-in-1 hybrid technology supports AHD, TVI, CVI or 960H Analog video formats, which are the most popular camera technologies. This versatile feature for integrators allows the cameras to be added to an existing compatible system, allowing for expansion without purchasing all new equipment. Another popular feature of the camera is the single HEX screw required for adjusting the position, which allows integrators to set up cameras in even less time. Traditional cameras require several HEX screws, making position adjustment more time consuming. The built in IR LEDs allow objects to be seen from up to 60 meters away in the dark. The cameras are rated IP66 for outdoor use and have a 2.8mm to 12mm manual varifocal lens with a Sony 2.1 megapixel CMOS image sensor. Overall, the Spyclops bullet cameras offer a great value for their price point, with 1080P resolution. These cameras are available in gray (SPY-BLTG34N124) or white (SPY-BLTW34N124).
For all new system installation projects, the new Spyclops NVR POE kit provides everything needed for a fast and easy installation. The integrated POE connections allow the network cable to also run power, so that integrators can install the system without needing to run a separate power cable to each camera. This results in a significantly faster and easier installation, especially in locations with limited accessibility to power distribution. Kits include 1080p bullet cameras, a multi-channel NVR, pre-terminated Ethernet cables, a pre-installed 1TB hard drive, 15V power supply, USB mouse and quick installation guide. The NVR kit is a closed system (not compatible with other camera models or systems), and is IP66 rated for indoor/outdoor use. Cameras included feature IR LEDs for night vision and a 3.6mm fixed lens. The NVR records HD 1080P resolution for all cameras and has VGA and HDMI® outputs.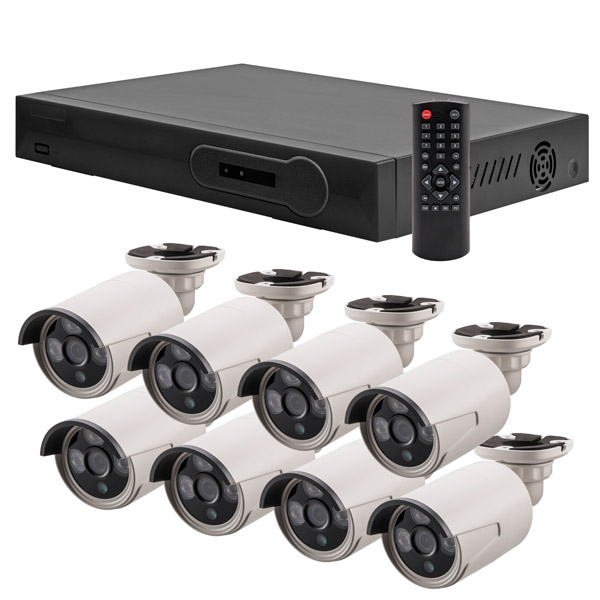 The complete NVR POE kits are available in 4 channel (SPY-NVR4POEKIT1) or 8 channel (SPY-NVR8POEKIT1) options. The POE NVR is also available separately from the kit, with a 1TB hard drive pre-installed for 4 channel (SPY-NVR4POE) or 8 channel (SPY-NVR8POE) options. Both NVRs are also available without hard drives (SPY-NVR4POEND and SPY-NVR8POEND), offering the ability to install a storage solution based on the customer's needs.
A free Spyclops app for remote viewing allows the customer to see video footage directly from an Android or Apple device. Remote viewing is also available through a secure browser on a computer. No additional service fees are required to use the remote viewing app, which is a key benefit for many Spyclops dealers and their customers.
To learn more about all of the new technology and products launched at the 2017 CEDIA show by Metra Home Theater Group, visit https://metrahometheater.com/cedia.html. Connect with Metra Home Theater Group on Facebook or Twitter to stay up to date on the latest news. For more information, visit Metra Home Theater Group online at MetraHomeTheater.com.