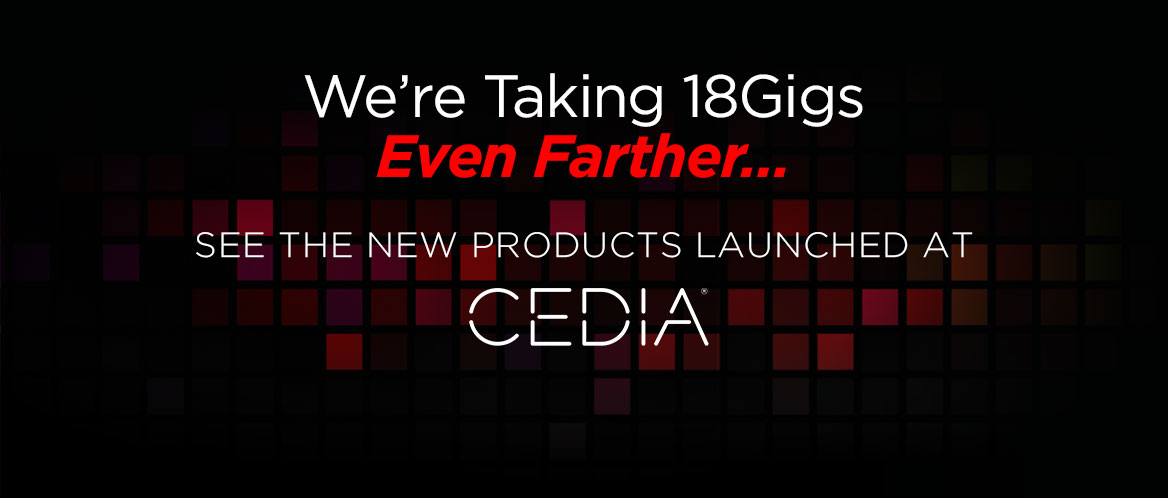 Our new Velox HDMI Active cables will deliver 18Gigs up to 30 meters!
This is currently the longest distance a copper HDMI cable has ever been verified to deliver content at 18Gbps.
---
Reliable Solutions that Save Time and Money
Say goodbye to scratching your head over black screens and error messages, we have your go- to tools for fast and easy HDMI related repairs. More than 10 new HDMI electronics will be launched to provide integrators even more problem-solving tools for the field. With growing issues between HDMI enabled sources and displays, our new solutions are engineered to combat the latest problems CI's face due to EDID, voltage, and more. Pair them with our reliable, upgraded MHX and MHY HDMI cables and you'll see how our products will save you time, prevent the "it's not working" trips back to the site, and stop unnecessary revenue leakage.
Versatile Security Products that Bring More Profits
Our Spyclops Surveillance Systems will be expanding our line of NVRs, IP Cameras and All-in- One Kits for residential and commercial security solutions. Our new 4-in- 1 hybrid products are compatible with the most popular camera technologies, making our line the most versatile solution for integrators. We've designed these features to provide more value to your customers, so you can bring in more profits for your security projects.
NEW PRODUCTS UNVEILED
New Technology for our redesigned Velox Active, MHX and MHY HDMI Cables
Additional Solutions for Spyclops Surveillance Systems NVR's, IP Cameras and Kits
More TV Mounts
Next Generation Problem Solving HDMI Electronics and Tools
High Performance Velox Audio Cables
Structured Wiring Panels
Request Information to Become a Dealer
Interested in becoming a Metra Home Theater dealer? Just complete the following information. One of our salespeople will contact you to complete the application process.
* denotes a required field.