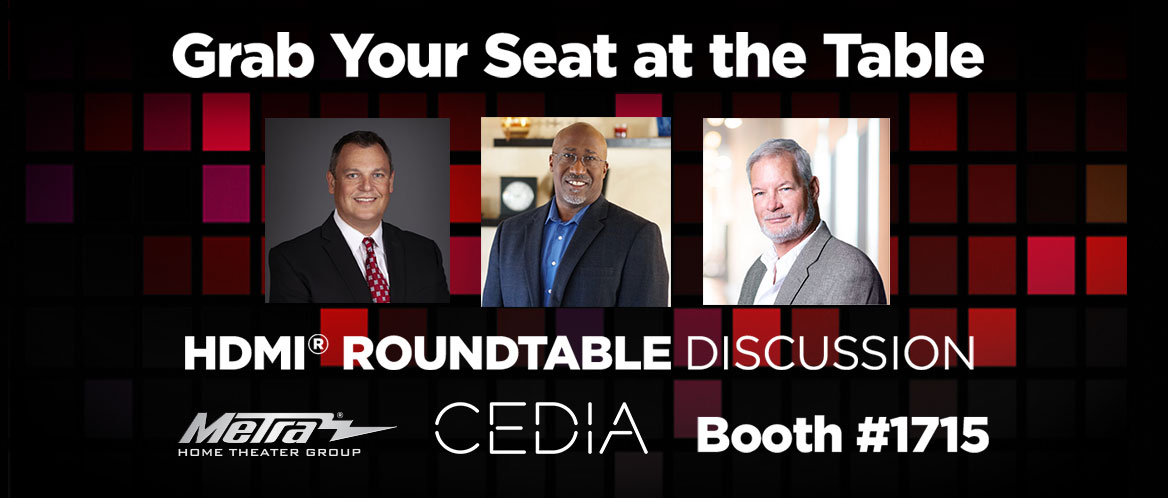 Award-winning M3B Pro creates flexible and reliable video distribution
Metra Home Theater Group® (MHTG) is hosting a Lunch n' Learn Session featuring Jeffrey Boccaccio, president of DPL Labs, one of the industry's leading experts on digital signaling solutions such as HDMI® from noon to 1 p.m. Thursday, September 6th and Friday, September 7th at its Booth # 1715 at the 2018 CEDIA Expo being held at the San Diego Convention Center in San Diego, CA.
Boccaccio is uniquely qualified to discuss the topic, Moving Up the Ladder to 8K: Some Tools to help you get there in your brain and on your belt. According to Boccaccio, more bandwidth along with more software control will bring more challenges for 8K preparation. You must sharpen your skill set and use the tools you own both in your head and in our hand.
"Metra Home Theater Group has a great working relationship with DPL Labs. We look to them for their expertise and distinct leadership in the field," said Jessy Crabb, MHTG's general manager. MHTG invites you to join them to begin to dispel some myths and move you in the right direction. Following the presentation, installers and integrators will have the exclusive opportunity to participate in a brief Q & A session that will end at 1:30 p.m.
Space is limited and registration is required. A box lunch will be provided. To register and reserve a seat visit https://metrahometheater.com/cedia.html.