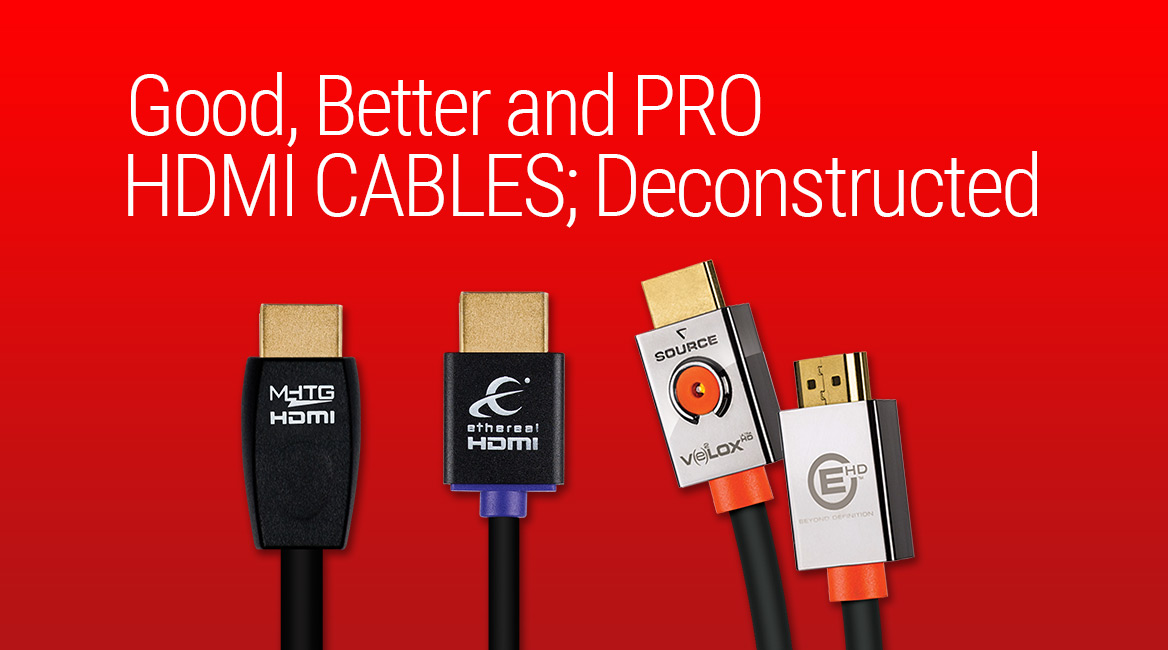 Metra Home Theater Group provides a range of sophisticated HDMI® cables to support all types of sources and displays regardless of your technology requirements. Our cables come in a range of prices and technology capabilities to cover your various installation needs. Here are three of our lines, broken down by when you'll use them in an install:
Good — The MHX Series Cables:
The MHX series of HDMI cables interconnects incorporated advanced engineering, quality materials, and expert construction to give high performance at an affordable price. This means a great picture and sound. These cables offer a premium quality abrasion-resistant high temperature PVC jacket for maximum durability, as well as low-loss foam-skin polyethylene dielectric maximum signal transfer and superior picture quality.
Better — The MHY Line:
Our MHY line of HDMI cables are the best kept secret in performance value for the audio/video industry. Providing protection to other components from HDMI High Speed emanations, this cable line increases quality with a smaller and more flexible cable. It also has a compact molded connector for shallow depth installation and supports 18 Gbps or 10.2 Gbps, depending on the cable length. This cable is a favorite for Custom Integrators, Installers and Home Technology Professionals due to it's ease of use and competitive price.
PRO — Velox Cables:
If you are looking for 18 Gpbs, HD, higher resolutions, frame rates and colors over HD interconnects (4K, 4:4:4 & HDR displays), VELOX is the brand to install. With a color code system to keep you organized, Velox HDMI cables have UHD cable incorporated clock amplification and intra-pair skew correction for delivering the latest video and audio formats reliably.
All three series of cables are DPL certified by the industry's premier Digital-HD (DHD) technology testing laboratory. In addition, Velox cables are proudly assembled here in America.
For more information about becoming an authorized dealer or questions about our cable lines, call to speak with our sales and technical service team at 1-866-839-9187.