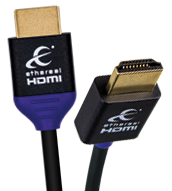 SLIM HIGH SPEED WITH ETHERNET
SEE AND HEAR THE DIFFERENCE
Ethereal's MHY Series HDMI® cables bring out the best picture and sound that today's enhanced components were built to deliver. With incredible data transfer speeds, ARC (Audio Return Channel), and Ethernet support, MHY Series HDMI® cables let you plug in to a better home theater experience. Supporting resolutions up to 4K/60, HDR, 4:4:4 color Space on cables 5 meters or less in length the MHY Series HDMI® cables are ready for all HD formats, UHD Blu-ray, HD/4K satellite, HD cable, 4K Gaming and HD internet. At distances 6 meters and greater MHY cables support all of the performance features available within the 10.2 Gbps specification. All MHY Series are DPL certified, CL Rated and come with a lifetime warranty.

MHY HDMI® HIGH SPEED WITH ETHERNET CABLE
The MHY line of HDMI® cables may be the best kept secret in 4K performance value for the audio/video industry. Ethereal MHY HDMI® cables up to 5 meters deliver 1080p, 3D, 4K/60, HDR, 4:4:4 Color space as well as every other video/audio format that the HDMI® 18Gbps spec allows. At distances greater than 6 meters they will support everything that is available within the 10.2 Gbps specification. And the added Ethernet functionality meets all of your system setup needs. The internal geometry of the MHY Series HDMI® cable guarantees stable impedance and low signal loss for a high quality, consistent picture. For great performance and great looks, get an MHY Series HDMI® cable and we guarantee you will not be disappointed.
HDMI® HIGH SPEED PERFORMANCE
Video data travels fast and does not repeat itself like computer data. Therefore, it is important for a high resolution entertainment experience that the high speed data signal travels fast and free. Each of our MHY high-speed HDMI® cables up to 5 meters are performance tested up to 18Gbps* to support 3D, 4K/60 resolutions, 48 bit Deep Color and Dual View compatible, (6 meters and above are tested to 10.2 Gbps). The Ethereal MHY Series HDMI® cables will deliver a lifetime of brilliant high definition video entertainment.
High Speed HDMI® Ethernet Included
The HDMI® Ethernet channel allows you to support a wide range of IP-enabled home entertainment devices without the cable clutter caused by the additional network cables. Therefore you will no longer need separate Ethernet cables to enjoy high speed, bidirectional networking with speeds up to 100 Mb/sec.
24K Gold Plated Contact Connectors
It is certainly worth noting that not only do these cables look great, they are also designed with the best materials and tested for heavy duty use to deliver stunning picture, sound and control year after year. We use 24k gold contacts to ensure the highest possible connectivity for the best signal integrity. They are also corrosion resistant and provide maximum signal transfer over the life of your system.
Multi-Layer Shielding
Multiple layers of shielding prevent electromagnetic interference to maximize noise isolation as well as protecting the other components from HDMI® high speed emanations.
Audio Return Channel (ARC)
The incorporated audio return channel provides the ability to send multi-channel audio from the display back to the surround processor (dependent on the equipment being ARC enabled), reducing cable clutter.
Digital Performance Labs (DPL) Tested
These cables are DPL Labs (www.dpllabs.com) certified to ensure long term usability and performance. DPL testing clears away the "smoke and mirrors" common in the HDMI® cable business by creating a fair but tough comparative standard against which all HDMI® products can be tested. *18Gbps only applies to MHY-HDM cables up to 5 Meters in length. 6-20 Meter lengths are tested up to 10.2 Gbps.
MHY-SHDME-5
.5M HIGH SPEED + ETHERNET, 18Gbps/HDR
MHY-SHDME1
1M HIGH SPEED + ETHERNET, 18Gbps/HDR
MHY-SHDME2
2M HIGH SPEED + ETHERNET, 18Gbps/HDR
MHY-SHDME3
3M CL HIGH SPEED + ETHERNET, 18Gbps/HDR
MHY-SHDME4
4M CL HIGH SPEED + ETHERNET, 18Gbps/HDR
MHY-SHDME5
5M CL HIGH SPEED + ETHERNET, 18Gbps/HDR
MHY-SHDME6
6M CL HIGH SPEED + ETHERNET, 10.2Gbps
MHY-SHDME7
7M CL STANDARD SPEED + ETHERNET, 10.2Gbps
MHY-SHDME8
8M CL STANDARD SPEED + ETHERNET, 10.2Gbps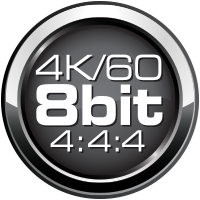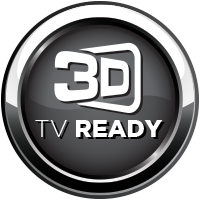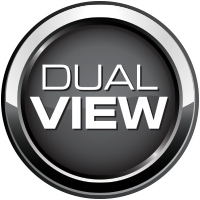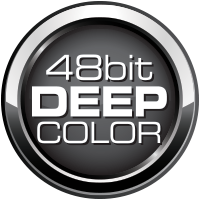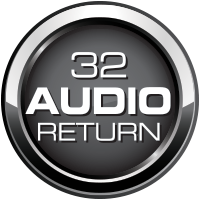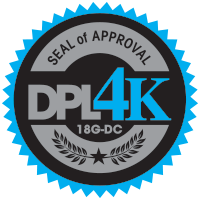 MHY SLIM ACTIVE HDMI
®

CABLES

By adding the active technology to our extended length HDMI® cables Ethereal is now able to provide a very high level of assured high definition performance. Starting now you can do your long distance installation without having to worry whether or not the system will work. Active cables do a tremendous job of repairing the signal faults caused by copper cables. Copper cables are certainly adequate for passing low frequency signals (standard analog and traditional digital audio formats). However, high frequency signals such as those used in HDMI® high definition video and audio do not fare as well. The amount of this attenuation over longer distances is what causes the vast majority of grief that is faced in custom A/V installation profession today. Consequently providing a readable high speed signal at the end of the line has in the past required a number of different "little black boxes". The active cable technology removes the distance roadblock by rebuilding the high speed data to a display readable quality.

MHY-SHDMER10

10M ACTIVE HIGH SPEED, 10.2Gbps

MHY-SHDMER12

12M ACTIVE HIGH SPEED, 10.2Gbps

MHY-SHDMER15

15M ACTIVE HIGH SPEED, 10.2Gbps

MHY-SHDMR20*

20M ACTIVE HIGH SPEED, 10.2Gbps

MHY-SHDMR30*

30M ACTIVE STANDARD SPEED

* 20 & 30 METER CABLES DO NOT SUPPORT ETHERNET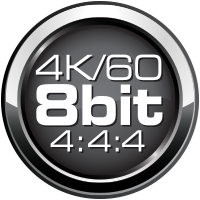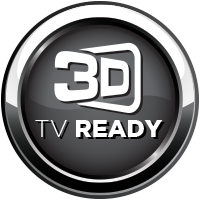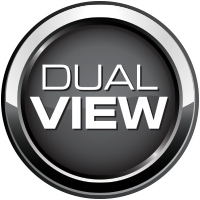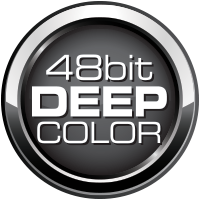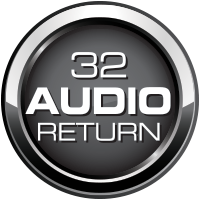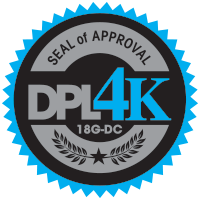 HDMI MHY Series
MHY High Speed HDMI® with Ethernet (.5 Meters)

No Longer Available. Please use replacement part MHY-LHDME1

MHY High Speed HDMI® with Ethernet (1.5 Meters)

MHY High Speed HDMI® with Ethernet (2 Meters)

MHY High Speed HDMI® with Ethernet (3 Meters)

MHY High Speed HDMI® with Ethernet (4 Meters)

MHY High Speed HDMI® with Ethernet (5 Meters)

MHY High Speed HDMI® with Ethernet (6 Meters)

MHY Standard Speed HDMI® with Ethernet (7 Meters)

MHY Standard Speed HDMI® with Ethernet (8 Meters)

MHY High Speed HDMI® With Ethernet Cable (1 Foot)

MHY High Speed HDMI® With Ethernet Cable (2 Feet)

MHY High Speed HDMI® With Ethernet Cable (3 Feet)

MHY High Speed HDMI® With Ethernet Cable (4 Feet)

MHY High Speed HDMI® With Ethernet Cable (5 Feet)

MHY High Speed HDMI® With Ethernet Cable (6 Feet)

MHY High Speed HDMI® With Ethernet Cable (8 Feet)

MHY High Speed HDMI® With Ethernet Cable (10 Feet)

MHY Active Slim High Speed HDMI® with Ethernet (10 Meters)

MHY Active Slim High Speed HDMI® with Ethernet (12 Meters)

MHY Active Slim High Speed HDMI® with Ethernet (15 Meters)

MHY Active Slim High Speed HDMI® (20 Meters)

MHY Active Slim Standard Speed HDMI® (30 Meters)

Ethereal MHY HDMI® High Speed With Ethernet – .5 Meters

Ethereal MHY HDMI® High Speed With Ethernet – 1 Meter

Ethereal MHY HDMI® High Speed With Ethernet – 1.5 Meters

Ethereal MHY HDMI® High Speed With Ethernet – 2 Meters

Ethereal MHY HDMI® High Speed With Ethernet – 3 Meters

Ethereal MHY HDMI® High Speed With Ethernet – 4 Meters

Ethereal MHY HDMI® High Speed With Ethernet – 5 Meters

Ethereal MHY HDMI® High Speed With Ethernet – 6 Meters

Ethereal MHY HDMI® High Speed With Ethernet – 7 Meters

Ethereal MHY HDMI® High Speed With Ethernet – 8 Meters

Ethereal MHY HDMI® High Speed With Ethernet – 10 Meters

Ethereal MHY HDMI® High Speed With Ethernet – 12 Meters

Ethereal MHY HDMI® High Speed With Ethernet – 15 Meters