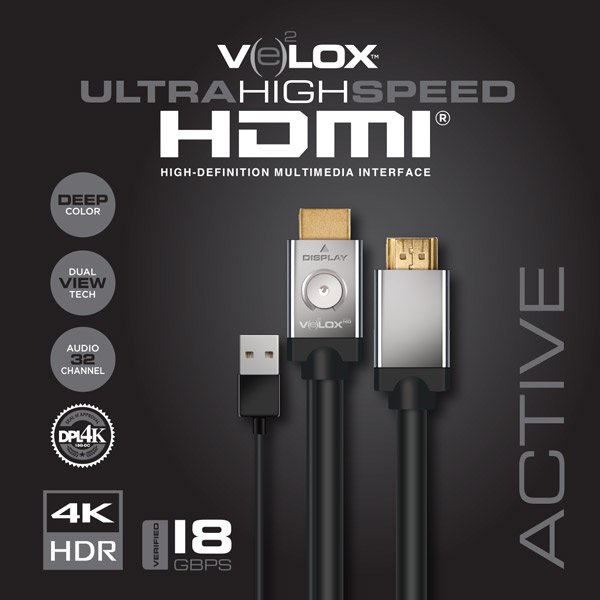 Velox Active HDMI Cable Delivers 4K / HDR at 18Gbps for up to 30 Meters
Metra Home Theater Group is launching exciting new solutions for custom integrators at the 2017 CEDIA Show in San Diego, CA. The most exciting announcement is the launch of their latest Velox Active HDMI cables, showcasing new technology that delivers a verified 18Gbps UHD, HDR signal up to 30 meters (98 feet). This is currently the longest distance a copper HDMI cable has ever been verified to deliver content at 18Gbps to support UHD, HDR and 4K video applications. See a live demonstration at Metra's CEDIA booth #2325, unveiling this new technology in action.
To discuss the technology behind the cables, Jeff Boccaccio, President of DPL Labs, returns once again as the featured speaker at Metra's 12th Annual Lunch N' Learn event at CEDIA. Thursday and Friday's training sessions titled "Going Long with 18Gigs" will have standing room only. Boccaccio will discuss how the chemistry, electronics and wire layout of an HDMI cable can extend its distance for 18Gbps. His presentation will also cover "the art of taming the equalizer beast" and deliver facts to help integrators choose between fiber and copper HDMI cable solutions. Boccaccio will also give a live demonstration of the new Velox Active cables and end the training session with a discussion about how HDMI Rev 2.1 and the transition to 48Gbps will affect and impact current HDMI products on the market.
Read More