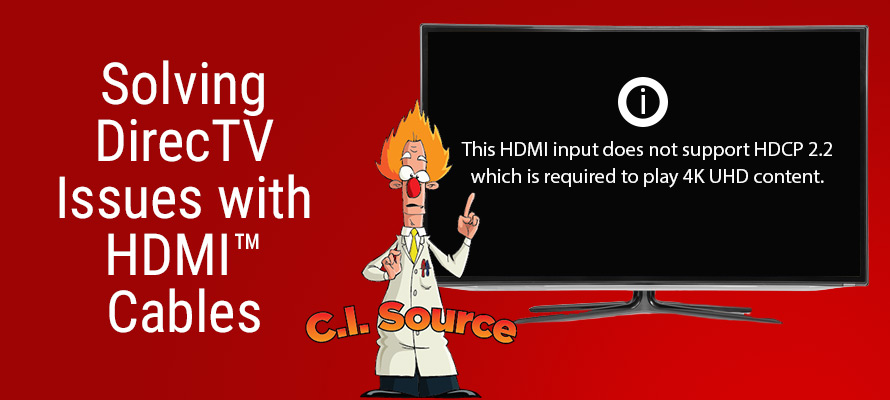 Recent Problems Have Occured with Active HDMI® Cables, Thinner Passive HDMI Cables and Also Longer Passive HDMI Cables.
4/9/18 UPDATE: This issue was first reported in April of 2017 with DirecTV. Now, we're seeing it with CATV and also with thinner passive HDMI cables and have updated the article to reflect this new information, as of April 2018.
April 2018 - Our tech support team has recently seen an increase in calls about active, thin passive and longer HDMI cables not working with DirecTV receivers and CATV boxes. In every case the system had been working fine, in some cases for years, until sometime in the past 3 months. When the failure occurs the TV will display an HDCP incompatibility warning. This is a new issue and it has taken us a bit to understand the problem, however we think that we have this figured out.
Read More