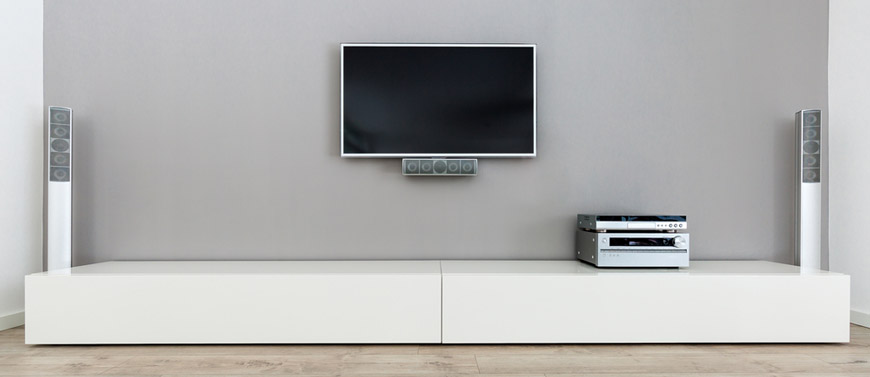 A homeowner may think they know where their TV should be mounted but it's up to the experts to guide them with the best decision. Being able to consult the homeowner with your installation expertise adds value to what you do as a professional. Mounting a TV can be a quick and easy way to change the look of any room but there are a few things to consider before any holes are drilled.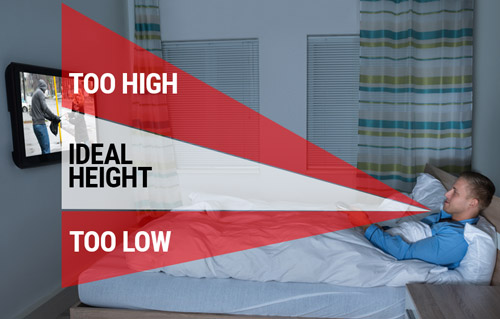 Determine the Proper TV Height
Just how high should the TV be? The basic rule of thumb is that the middle of the television should be eye level when seated. This is critical for bedroom TV screens, make sure that you are not looking through your feet or up too high, where you have to move your neck to look up. Since most people spend hours watching TV, mounting a television too high may cause neck strain. If your television must be mounted high, use a tilt mount (AS-TX86) to reduce neck strain by tilting the screen downwards. Be careful not to mount too low, as this will cause you to get tired and lethargic as you will be blocking airflow in your neck as you look downwards for a long period of time.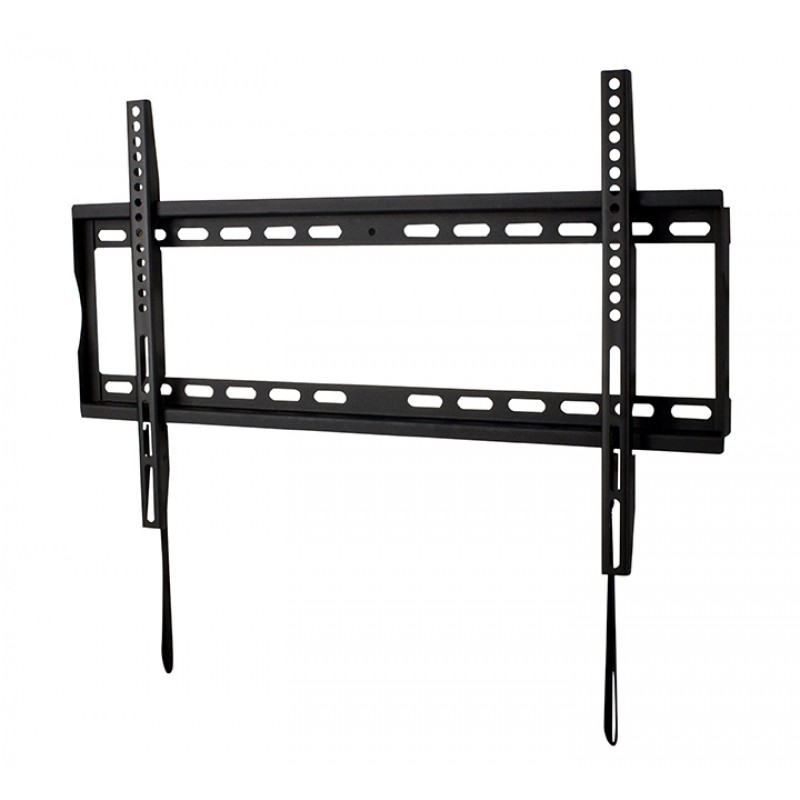 Pick the Right TV Mount for the Look You Want
When planning your installation, consider all the different variables and then choose the correct TV mount. Will you need a low Profile Mount (LP3260) that keeps everything very close to the wall? Does the job require a Full Motion mount (AS-FM64) so that the television can be pulled out and angled in a different direction? Will a simple tilt mount (CS-TM44E) fit the bill? Looking at the furniture layout may help answer these questions, as it should determine where people will be sitting when they are viewing the TV.
Minimize Screen Glare
Once you pick the place where you want your television mounted answer the question, "Will there be a glare on the screen?" If the answer is yes, figure out where this is coming from in the room. Window glare can be cut down with drapes. Tilting a television down will also reduce screen glare using a downward tilt mount like this (T3260). If glare is unavoidable, make sure the homeowner knows this before the TV mount is installed, so they can decide if there is a more appropriate place for the TV.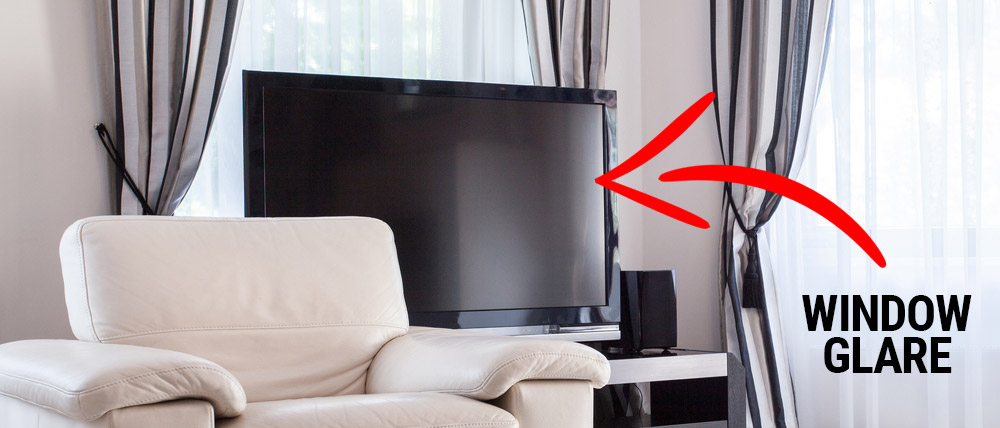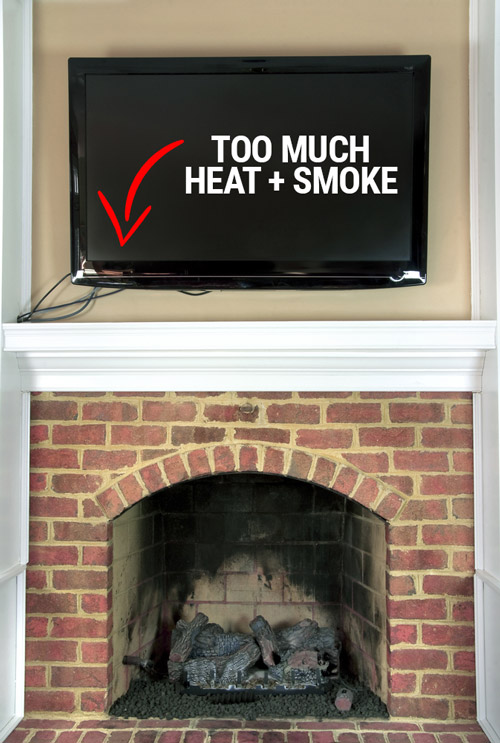 Avoid Damaging the Television
Mounting televisions over the fireplace looks wonderful and is a popular choice for many homeowners. However, we don't recommend it and neither should you. If you're a professional installer and your customer is requesting a TV mount over their fireplace, be prepared to talk them out of it. Reasons? If you are mounting over a wood burning fireplace, you will damage the television with heat and smoke. A sooty film will start to deposit on the TV screen, making it dirty every time the fireplace is used. If the TV is being mounted over a gas fireplace with special vents to disperse heat, then this may not be as bad. However, the height over a fireplace is usually too high and causes neck strain (see our first tip about proper height). We recommend convincing the homeowner to find a more suitable location to mount the TV to avoid damage to the electronics and neck strain.
Hide Cords and Take No Shortcuts with Running Wires
One of the reasons mounting televisions is so popular is the clean lines it gives the room by hiding the wires connecting the sources to the television. Do not ruin this look by leaving cords exposed. Use a power relocation kit (AS-PWRLOCATE) to hide the wires sticking out from the television. Power relocation kits are safe and easy to install, watch our quick video here. The last thing you want is an extension cord inside the wall, it's not safe and could void the homeowner's insurance coverage. Don't take shortcuts — order the proper equipment for the job.
When running wires, make sure your cables are long enough for the project. When in doubt, get TV cables that are longer than you need. You can hide a few extra feet of cable but can't make them longer when you are at the last step of the project and realize you just need a few more inches to reach. Don't make this rookie mistake!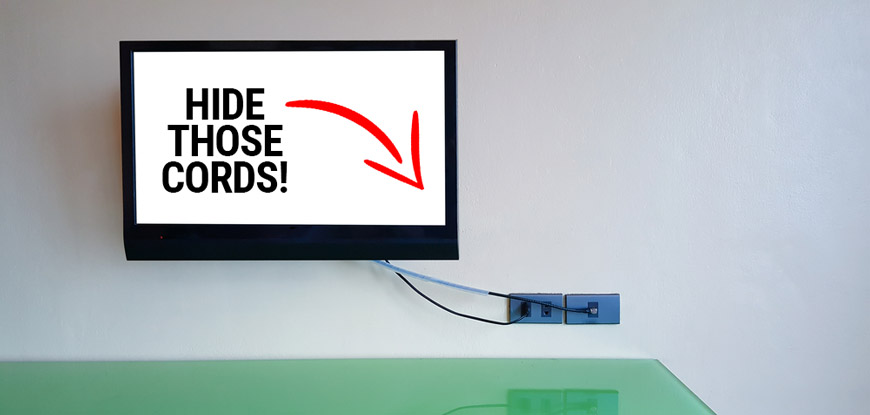 While installing a TV wall mount may seem like a simple request, it's your expertise that the customer is looking for. Don't be afraid to offer your expert opinion ahead of time, before the holes are drilled! They will appreciate your input and be happier with end result.
Do you have more questions regarding this post? Post your comments or questions to our Facebook page. Call us to learn more about our TV mount products and hear what our technicians have learned in the field on this matter. Dealers can contact us for any questions on this or any technical issue and speak directly with one of our technicians at 1-866-839-9187. Not a customer? Apply to become a Metra dealer today.