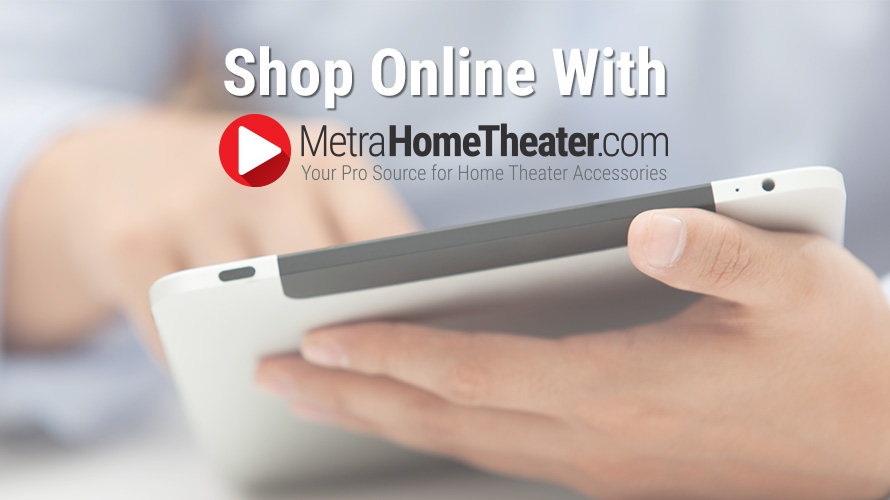 The Internet has revolutionized the way we shop. Because of the numerous advantages and benefits, more and more people prefer buying things online. One year ago, we launched the new and improved Metra Home Theater Group website, which offers our complete product lineup available for dealer or distributor purchase online. It's been a huge benefit for our customers, but not everyone is aware of all of the online store features. Below are our top reasons for dealers and distributors to shop the online store: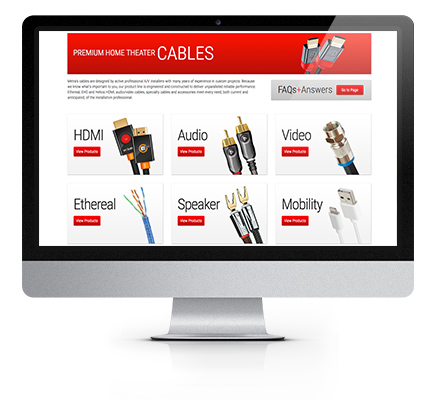 Convenience to Buy Anytime, Anywhere.
This is by far the best reason to shop online. No need to worry about getting back to your office to browse through a catalog to place an order with a sales rep during business hours. Our office is open online 24/7. Order whenever and wherever it is convenient for you. The new Metra Home Theater Group website is optimized for ordering from any device; smartphones, tablets or desktop computers.
Dealers can also see inventory levels and choose the most convenient shipping locations for their business.
Get More Product Information.
Metra Home Theater Group has online resources that dealers can review with confidence that products purchased will work as claimed. Product sheets are available online and our instructional videos help answer any additional questions. You can also compare products side by side to quickly identify which is the best for your project. The website is updated in real time with all of our new products, weekly specials and more. Our Home Tech Tips blog is stocked full of tech tips, problem solving information and new product announcements. We've optimized our new website to give you even more information at your fingertips.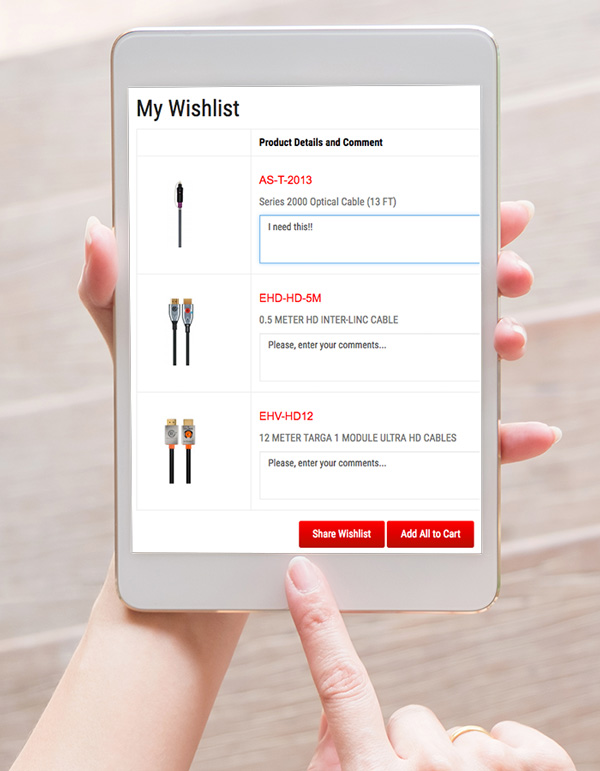 Fast Quotes.
Our dealers can authorize multiple buyers for the Metra Home Theater Group web site to quote jobs for their business. Employees can also login and create a wishlist of the items they need prior to purchasing, in cases where additional approvals are needed. You can also view your online order history to see what you ordered online for previous jobs. This option increases productivity for business and can be an important business tool.
Weekly Specials.
Each Friday, we release new online specials for dealers and distributors. Login to the website and visit the home page to see the product specials. You'll also want to make sure you're subscribed to our emails so you can receive the weekly special notifications.
If you are currently a dealer of Metra Home Theater Group and are not set up to order online, call your sales representative today at 1-866-839-9187. Not a customer? Apply to become a Metra dealer today.