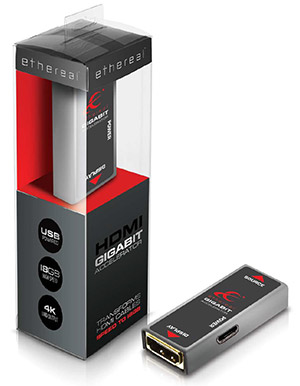 In previous posts, we discussed our HDM-GA1 and the three awards it won during CEDIA 2015 in Dallas. Awards are great but if our customers do not understand WHY this product is winning awards, then Metra Home is not educating our customers. Education is key to staying on top of the CI game and here at Metra Home we want to be the go-to resource for CI questions.
We made our name in the early days of HDMI® by providing the first "Made in America" long distance HDMI cable solution, and we have continued to develop and refine these capability with our latest (and still) "Made in America" extender the HDM-GA1.
4K and HDR are real, products will be shipping this Christmas and in the hands of your clients by the first of the year. How will this affect you and more importantly how do you plan your installs to accommodate this expanded bandwidth requirement?
Well… if your jobs are based around category cable extenders or current Redmere enabled cables, you will be in a world of hurt as neither of these technologies truly support 4K/60 4:4:4 or HDR content. If instead you use the older style passive HDMI cables (up to 15 meters in length) you can take your jobs forward and include ANY capability that HDMI 2.0A by using our HDM-GA1.
Read More