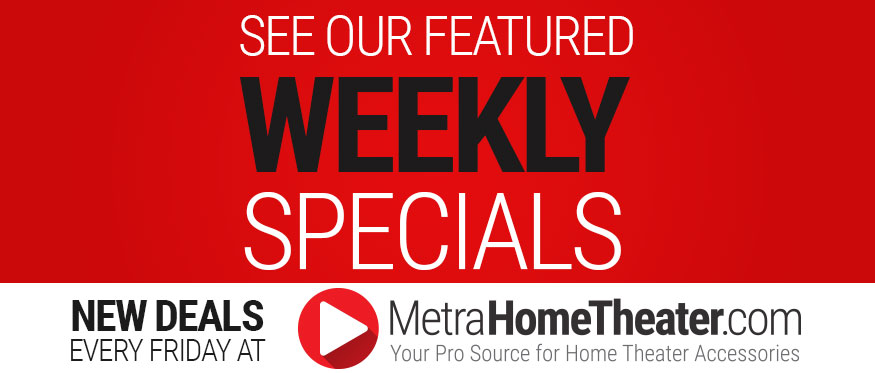 Metra Home Theater Group is featuring online product specials for dealers. New products will be showcased every Friday (you must be logged in to view promotional details).
This special is valid online only for registered Metra Home Theater Group dealers. Please login at MetraHomeTheater.com to view this special.
If you'd like to become a Metra dealer, call 1-866-839-9187 or visit MetraHomeTheater.com/apply to sign up and place your order for all your install needs.