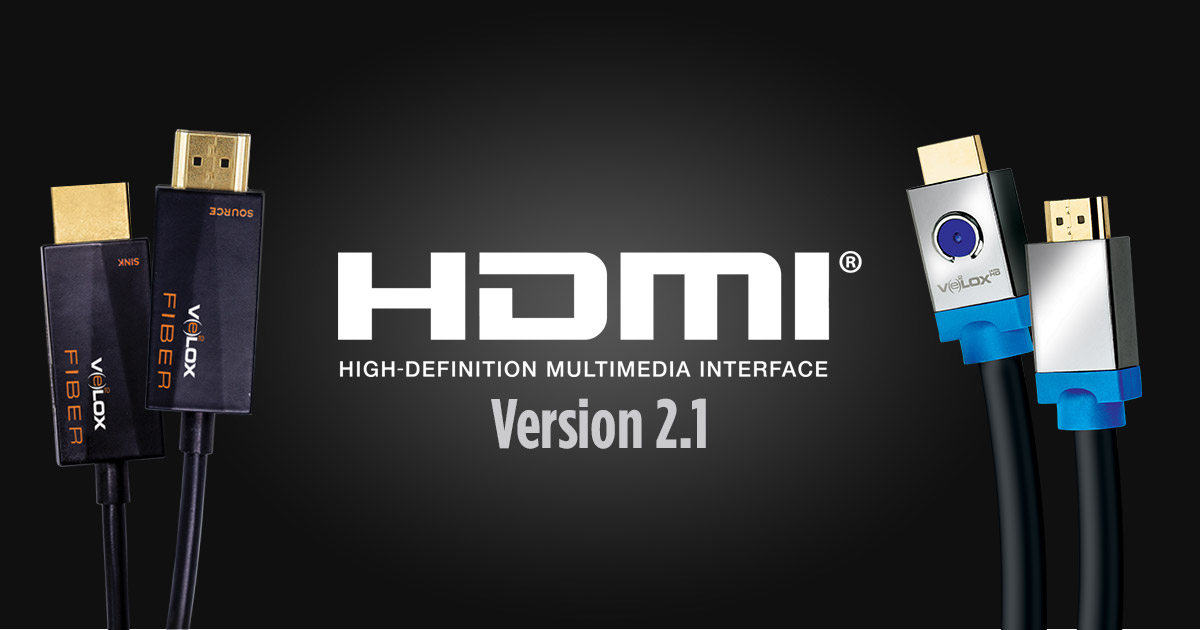 Are you hearing that HDMI® cable manufacturers already have 8K HDMI 2.1 cables and wondering how this can be? HDMI has not officially released the Compliance Test Specification (CTS) for HDMI version 2.1 (as of the original publish date of this article). So how can there already be Ultra High Speed HDMI Cables on the market?
According to HDMI, Ultra High Speed HDMI Cables are the proposed "format for the next generation of HDMI (officially HDMI 2.1), this new format may support bandwidths upwards to 48 Gbps. Please note however that the Cable Performance Compliancy Standards have not been finalized and that the entire transmission format has changed, this means that there is no way to test for this new specification".
"We know the expected performance specifications for the new technology, bandwidth, formats, etc. and cable manufacturers like Metra Home Theater have been developing toward this. However, what we don't know is what the final CTS will look like. CTS (Compliance Test Specification) is not available to anyone yet," says Stewart Denton, product developer for Metra Home Theater Group. "In fact, it has not even been finalized by HDMI," he added. Without knowing the CTS parameters, no HDMI cable manufacturer can confirm whether their 8K cables are going to meet the requirements for the Ultra High Speed HDMI cables. While some existing cables may already be compliant, until the official CTS is released no one can test their cables and confirm their technology works. The official HDMI website states that "The HDMI 2.1 Compliance Test Specification (CTS) will be published in stages starting in Q2 2018."
"Once the specs are released we'll immediately submit all of our cables for testing," says Brent McCall, who runs technical support and product development for Metra Home Theater Group. "All of our current production and many of our older Ethereal HDMI cables designed for 4K at 18Gbps can already support 24Gbps through the 4th video channel (also known as the clock channel), so the increase in bandwidth for 8K won't be an issue," he added.
Jeff Boccaccio with DPL Labs, a leading expert in HDMI, predicts that the CTS might require additional shielding or different labeling. However, he feels that Ethereal's HDMI technology is very well prepared for HDMI 2.1. "If the announcement comes in June or July, we'll be ready," he says. As for actual 8K content, that will be much slower to reach full circulation. So until the final CTS is released from HDMI, keep in mind that when a customer asks for an 8K home theater system, no one has certified "Ultra High Speed" 8K HDMI 2.1 cables right now. Hopefully, that will change soon. Check our Home Tech Tips Blog for more updates on 8K.
Need help? Metra Home Theater Group dealers can call and speak directly to our technical support team at 1-866-839-9187. Not a customer? Apply to become a Metra dealer today.