A customer asked this question: How does HDBaseT claim 4K performance when it does not support 18 Gbps?
Well now that is a very good question.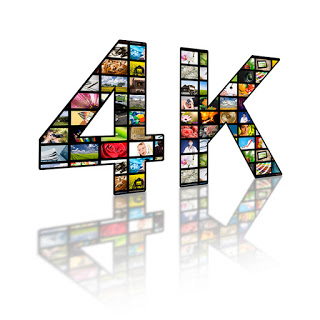 I know I have posted about 4K versus UHD and all the confusion that surrounds this subject previously and it seems like this issue is not any clearer for our customers. In the helping our customers make more educated purchases when it comes to this new technology, let us revisit this 4K/UHD issue one more time by using an actual issue that came up in our office.
4K is really meant to describe the output resolution of Professional Video products (usually at a Theater), whereas UHD is for the Consumer Electronics market. UHD is a very wide ranging spec that covers everything from 4K/30 which less than 9 Gbps data (I call this HDMI® 2.0 Lite) up to 4K/60, 4:4:4, HDR which needs around 17 Gbps. Currently the products the customers are using only need 4/K60, 4:2:0 (9 Gbps) as the carrier (again HDMI 2.0 Lite). As this fits nicely into the bandwidth requirement of HDMI 1.4 it will work with most current HDMI High Speed products (10.2 Gbps). This is how HDBaseT can claim UHD capability. It is important to understand the two caveats that come with this. First, 4K range will only be around 70% of the rated distance spec AND second there is currently no way to move beyond this 10.2 Gbps wall.
In short — HDBaseT fits the spec for today (4K/60 4:2:0 color) but there is no growing room for future specs. If you are a installer that likes to prepare for current and future specs, this information is important when making an educated purchase.