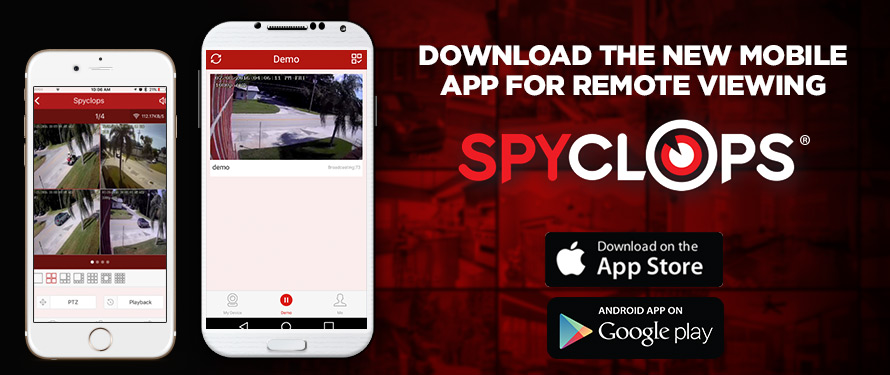 Metra Home Theater Group is making it easier than ever for users to "Spy from Anywhere" with enhanced security solutions for SPYCLOPS® Surveillance System owners. The SPYCLOPS mobile app is now available for both Apple and Android smartphone or tablet devices. Users can keep an eye on their home or business from anywhere in the world using the free, secure, and newly updated app.
SPYCLOPS Mobile App Features
The remote viewing application is designed to easily view live and recorded video from your SPYCLOPS DVR surveillance systems. Connect using your 9 digit device ID or with direct IP access. The app can support single or multiple DVR's. Users can also create custom groups with cameras from multiple locations for simultaneous viewing within the application. Need to record or capture what you're viewing on your screen? Users can save still images and record video directly to their mobile device with the built in capture and record function. Keep in mind that the application performance strongly depends on DVR & mobile internet connection speeds.
To download the app, search "Spyclops" in the Apple iTunes or Google Play stores.
If you would like to discuss this issue further, authorized dealers can speak directly with one of our technicians at 1-866-839-9187 about this or any technical issue. Not a customer? Apply to become a Metra dealer today.