Available in 4, 8, and 16 Channel Options with Versatile 4-in- 1 Technology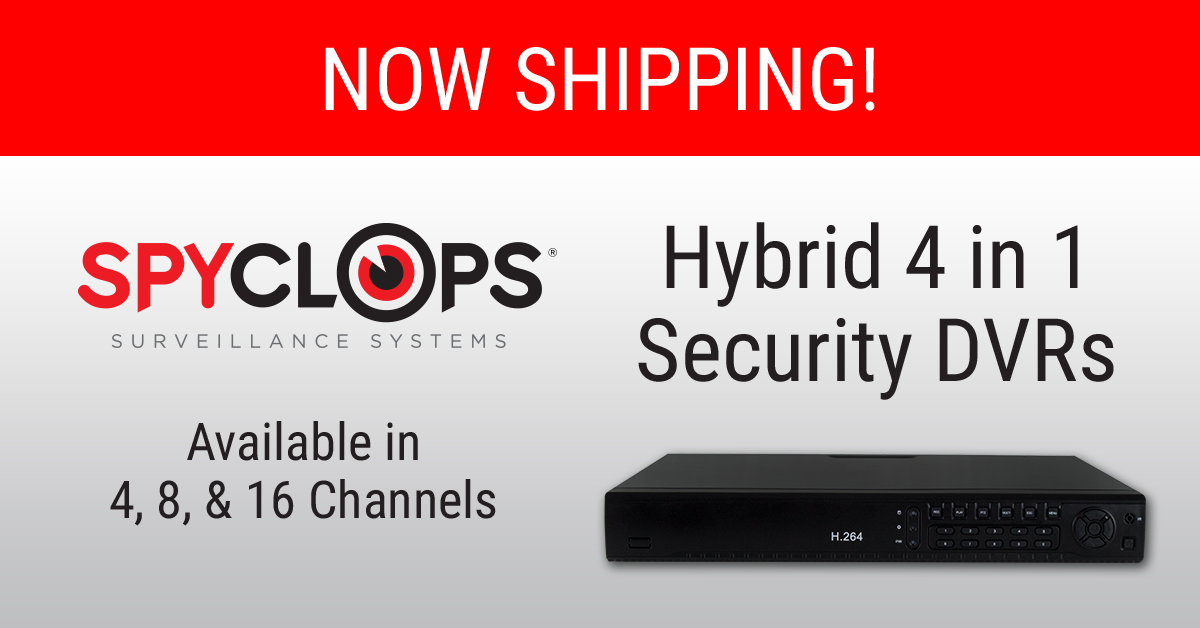 Metra Home Theater Group is now shipping their new line of Hybrid Surveillance DVRs, encompassing the four most common video technologies. This new product line includes options for 4, 8 and 16 channel DVRs, each available with or without hard drives.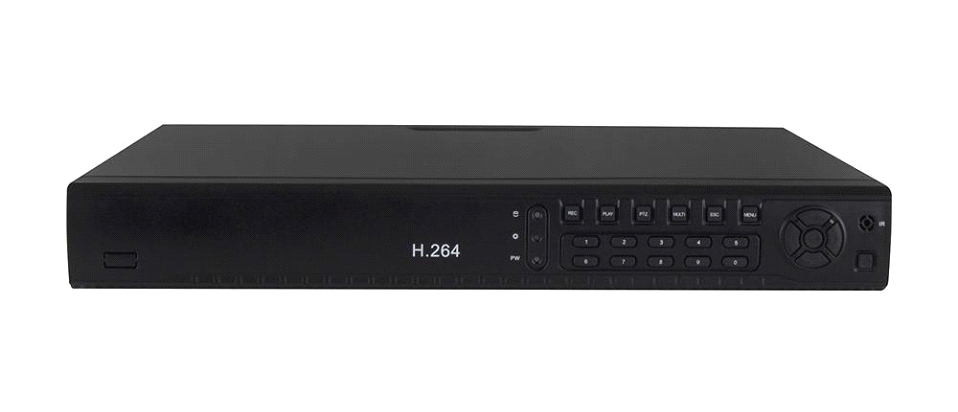 The 16-Channel Hybrid DVR (SPY-DVR16HYB2) provides dealers with more flexibility due to its compatibility with four types of video technology, including AHD, TVI, Analog and IP. Dealers can utilize any combination of the video technology across all 16-channels, combining four components into one, versatile system. In addition, the 16-Channel DVR is available in two options; with, or without a hard drive (SPY-DVR16HYB2ND), allowing dealers to offer a customized storage solution and create a larger profit margin for their services. The 16-Channel DVR features a robust 1080p resolution for recording and playback quality, with up to 15 frames per second for TVI, AHD and Analog and up to 25 frames per second for IP.
Spyclops Surveillance Systems also offers 4 and 8 channel options, with and without hard drives:
SPY-DVR4HYB2
- 4 Channel Hybrid DVR With Hard Drive
SPY-DVR4HYB2ND
- 4 Channel Hybrid DVR
Without
Hard Drive
SPY-DVR8HYB2
- 8 Channel Hybrid DVR With Hard Drive
SPY-DVR8HYB2ND
- 8 Channel Hybrid DVR
Without
Hard Drive
"We're excited to have our new Spyclops Hybrid DVRs in stock," said Jessy Crabb, general manager of Metra Home Theater Group. "We truly have a product fit for any need with our extensive lineup of versatile security surveillance solutions."
Spy From Anywhere with Remote Viewing
The security DVRs can be utilized with the free Spyclops Surveillance Systems app, allowing remote viewing and monitoring of functional cameras from desktop, tablet or smartphone devices. The Spyclops mobile app is available for both Android and iOS devices in Google Play and Apple stores.
These highly anticipated security DVRs are now available for purchase online to authorized Metra Home Theater Group dealers. Connect with Metra Home Theater Group on Facebook, Twitter and LinkedIn to stay up to date on the latest news.