All-in- One kit Features Network Video Recorder, Cameras and Power Supplies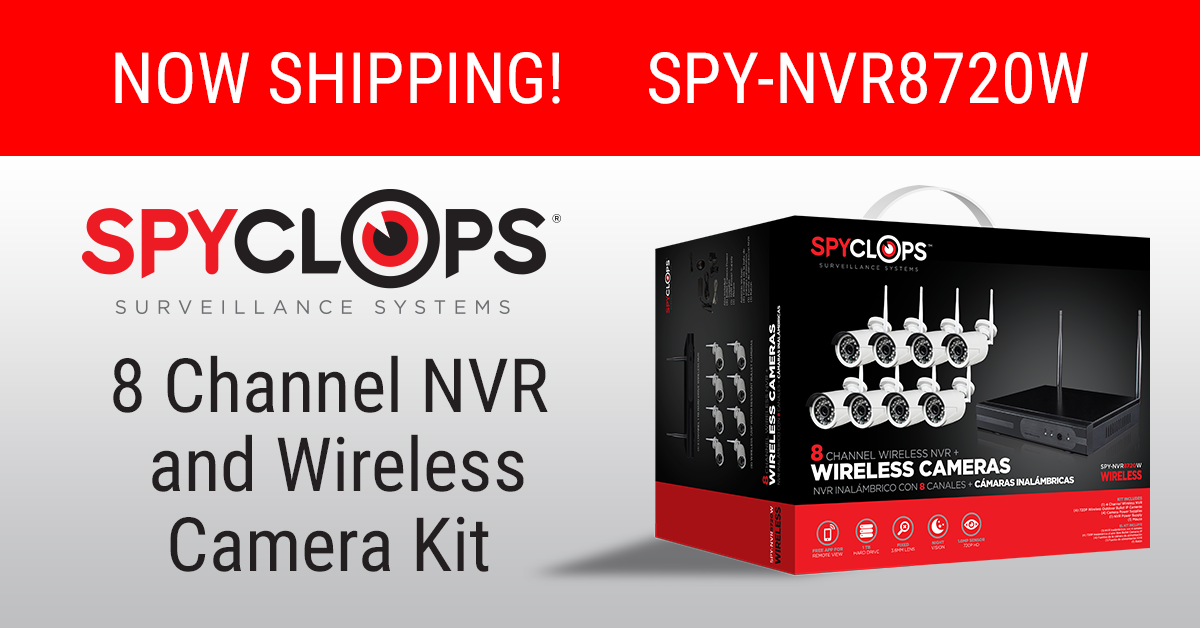 Metra Home Theater Group is now shipping their new 8-Channel Wireless NVR Kit (SPY-NVR8720W). This highly anticipated security kit from Spyclops Surveillance Systems is an all-in-one solution designed for simple installation.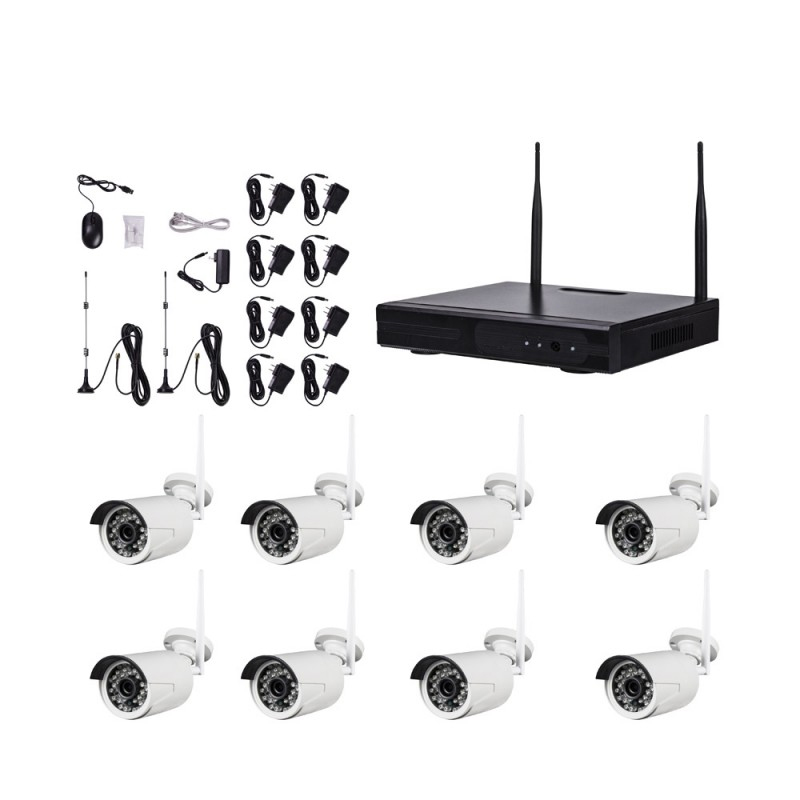 The 8-Channel Wireless NVR Kit features include a NVR with 8-channel wireless connection, camera resolutions of HD 720P, VGA and HDMI outputs and 1 TB hard drive included. In addition, eight Spyclops Wireless Bullet Cameras, featuring ¼ inch 3.6 mm fixed lenses, a water resistance and outdoor rating of IP66, auto 3D-DNR and resolutions up to HD 720P are included. This all-in-one kit also includes necessary installation accessories, such as eight Bullet Camera power supplies, a NVR power supply, a range extending antenna and a mouse. It is also available as a 4-Channel Wireless NVR Kit (SPY-NVR4720)
Spy From Anywhere with Remote Viewing
The Wireless NVR Kit can be utilized with the free Spyclops Surveillance Systems app, allowing remote viewing and monitoring of functional cameras from desktop, tablet or smartphone devices. The Spyclops mobile app is available for both Android and iOS devices in Google Play and Apple stores.
"Our new Wireless NVR Kit was designed as an all-in-one solution for integrators looking for a convenient, pre-bundled package that includes all necessary components," said Jessy Crabb, general manager of Metra Home Theater Group. "Our Spyclops products are known for their reliable technology, high-quality resolutions and versatile features."
Connect with Metra Home Theater Group on Facebook, Twitter and LinkedIn to stay up to date on the latest news.