Award-winning M3B Pro creates flexible and reliable video distribution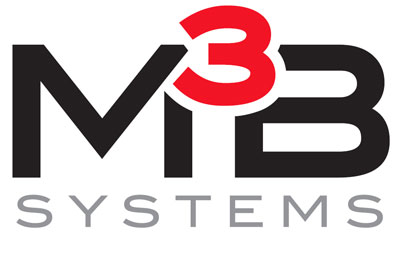 Metra Home Theater Group®, a leading provider of home theater products and accessories for the integration community, announces the MultiMedia Broadcast Systems Pro (M3B Pro), showcasing at ISE from February 6 – 9, 2018 in Amsterdam, Netherlands.
Metra Home Theater Group's M3B Pro, available as hardwired and wireless, enables integrators to install either a flexible multi-source video distribution system into any residential, commercial, hospitality and house of worship space using the existing coax and splitters or to a point to point long distance wireless system— without running cables back to the structured wiring source. The M3B Pro works up to 200 meters line of sight with full 1080p support allowing RF signal transmission through walls while eliminating wire runs to a centrally located matrix, requiring no networking skills for setup and no need for a control system.
The coax-based M3B Pro consists of receivers (RF RX), transmitters (RF TX) and a robust wireless system. This M3B Pro allows integrators to provide multiple sources to multiple displays at 1080p over common coax and splitters with easy setup and a simple source selection via any programmable remote, thus eliminating the need for a control system. Source selections are made by changing the input on the on the display side receiving unit. No networking skills are required for the installation.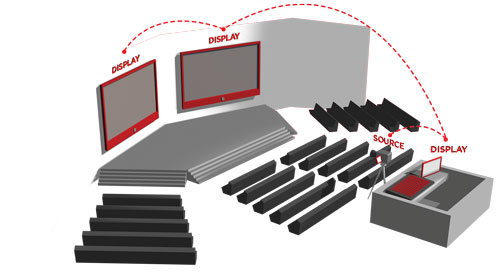 The RF TX transmitters make it simple to setup sources via provided channel selection buttons and include an LED channel display and 100-channel output selection. The RF RX receivers include the remote control for source selection as well as a complete Hex code setup for learning remotes, an IR receiver and the same LED channel display and 100-channel output selection seen in the RF TX transmitter.
Visit Metra Home Theater Group in stand 1-Q65 at ISE 2018 from February 6 – 9, 2018 in Amsterdam, Netherlands. Connect with Metra Home Theater Group on Facebook or Twitter to stay up to date on the latest news. For more information, visit Metra Home Theater Group online at MetraHomeTheater.com.