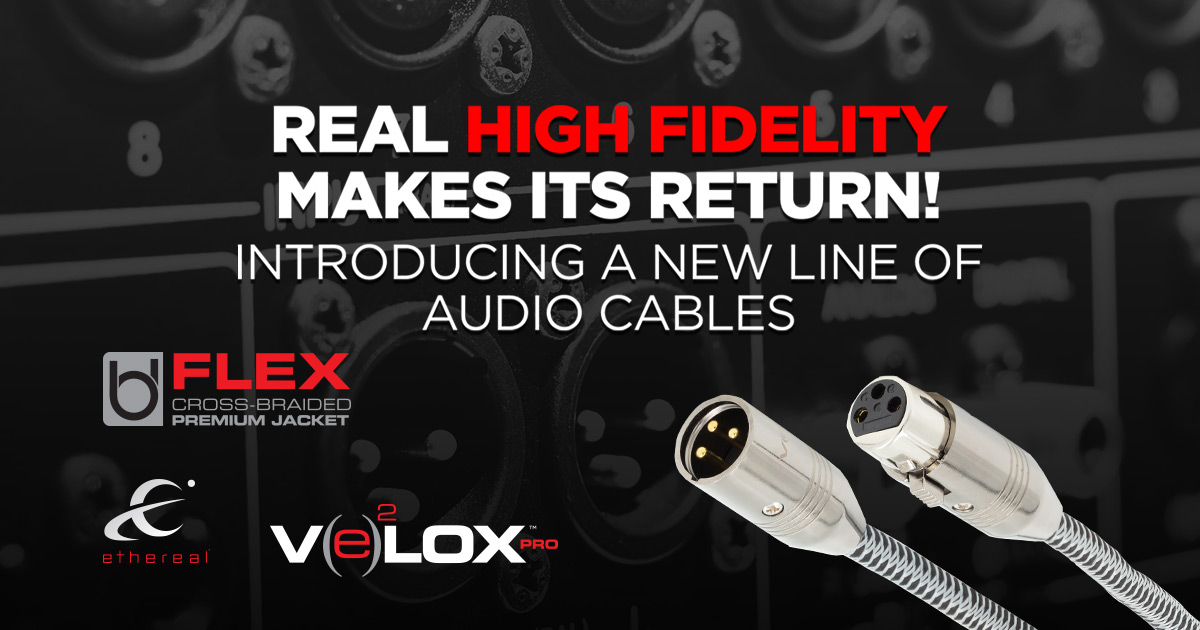 2018 CEDIA Show Rollout
Metra Home Theater Group® Ethereal® is introducing an entirely new line of premium balanced Velox cables at the 2018 CEDIA Expo in San Diego, CA. The EHV-XLR1 and the EHV-XLR2 offer connections to provide the highest fidelity available on both analog and digital SPDIF (AES/EDU) audio devices. The EHV-XLR1 and XLR2 are sold as single cables and offer true two-channel analog featuring a woven flexible jacket, a precision terminal design and a lifetime warranty.
"Real high fidelity is making its return. People of all ages are taking control of the quality of their listening experience. To that end, more sophisticated HiFi components are once again coming to market, like our Velox EHV-XLR1 and XLR2 cables," said Jessy Crabb, MHTG general manager.
EHV-XLR1 & EHV-XLR2 Product Specifications:
Velox Premium Balanced XLR cable
Quality analog interconnects
True "two channel" analog
Woven flexible Jacket
Lifetime Warranty
Lengths: 1 & 2 Meters
About Metra Home Theater Group®
Metra Home Theater Group® (MHTG), a pioneer in HDMI® cable technology, is a division of Metra Electronics® , the world leader and "The Installer's Choice" ® for vehicle installation kits and car audio accessories for more than 70 years. Headquartered in Florida, MHTG's brands include Ethereal Home Theater®, Helios® and Spyclops Surveillance Systems®. Metra's strong commitment to research and investment into the development of cutting-edge solutions has a history of providing first-to-market solutions for HDMI cables and electronics. Its Velox Active HDMI 30 Meter Cable was recognized as the Top Long-run Copper HDMI Cable at the 2017 CEDIA Expo. Connect with Metra Home Theater Group on Facebook, Twitter or MetraHomeTheater.com. For ordering information and pricing, visit Metra Home Theater Group online at MetraHomeTheater.com or call 866.839.9187.