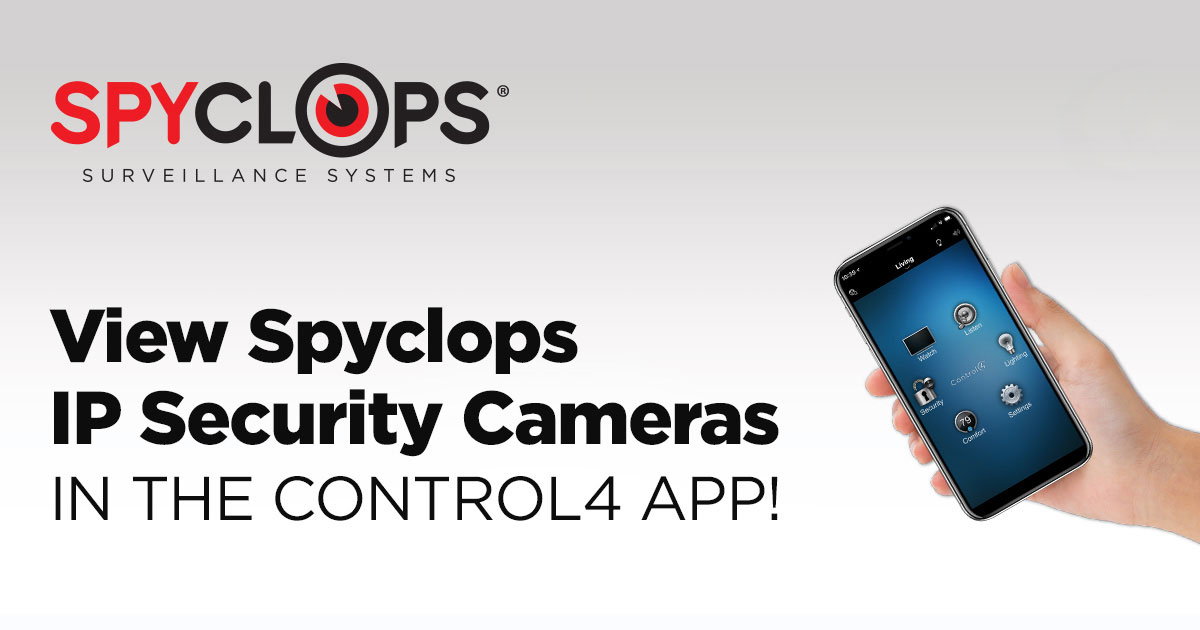 Metra Home Theater Group® (MHTG) announced today its Spyclops® fixed position IP Security Cameras are now integrated with Control4 EA controllers, T3 Touchscreens and mobile application for iPhone and Android devices. The camera software drivers are available for free download from the Control4 database. Search "Spyclops" to find the software drivers for each model.
Once the camera driver is downloaded and installed, existing Control4 users can view their live Spyclops® camera feeds from their Control4 mobile app. Live camera feeds and other viewing options will still be available in the free Spyclops Surveillance Systems remote viewing app.
Control4 is one of the leading providers of smart home operating systems and one of the most widely used systems for automation. "We're excited to offer our customers the ability to integrate our Spyclops® IP cameras with a Control4 automation system so that they can view everything in one place," said Jessy Crabb, general manager of Metra Home Theater Group.
There are currently 12 Control4 compatible IP Security Cameras by Spyclops® : SPY-BLTW2IP24, SPY-BLTG2IP24, SPY-BLTW3IP4, SPY-BLTG3IP4, SPY-MNBLTGIP4, SPY-MNBLTWIP4, SPY-MNBLTWIP2W, SPYMNBLTWIP4W, SPY-DOMEWIP4, SPY-DOMEGIP4, SPY-MNDMWIP4, SPY-MNDMGIP4.
About Metra Home Theater Group®
Metra Home Theater Group® (MHTG), a pioneer in HDMI cable technology, is a division of Metra Electronics, the world leader and "The Installer's Choice®" for vehicle installation kits and car audio accessories for more than 70 years. Headquartered in Florida, MTHG's brands include Ethereal Home Theater®, Helios® and Spyclops Surveillance Systems®. Metra's strong commitment to research and investment into the development of cutting-edge solutions has a history of providing first-to-market solutions for HDMI cables and electronics. Its Velox Active HDMI 30 Meter Cable was recognized as the Top Long-run Copper HDMI Cable at the 2017 CEDIA Show. Connect with Metra Home Theater Group on Facebook or Twitter. For ordering information and pricing, call 866.839.9187.