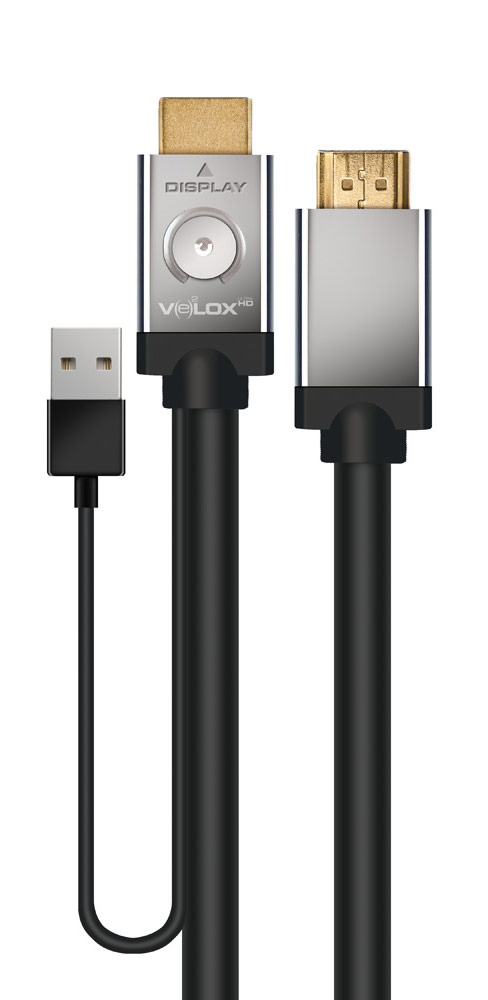 Longest HDMI® Cable Delivers 4K / HDR at 18Gbps for up to 30 Meters
Metra Home Theater Group®, a leading provider of home theater products and accessories for the integration community, announces that Metra's popular new Velox Active HDMI Cables by Ethereal® are back in stock after an enthusiastic reception after their recent launch, selling out quickly and garnering extensive industry interest and media coverage. The popular Velox Active HDMI Cables won CEPro's 2018 Top New Technology (TNT) Award at Integrated Systems Europe 2018, which recognizes the best in commercial and residential equipment unveiled at ISE.
"We knew we had an outstanding product but were frankly pleasantly surprised by industry reaction," said Jessy Crabb, general manager of Metra Home Theater. "Product was literally flying off the shelves and we're pleased to announce that Velox Active HDMI cable are available again."
Metra Home Theater Group showcased the new technology behind the Velox Active HDMI Cables, delivering a verified 18Gbps UHD, and a HDR signal up to 30 meters (98 feet). The Velox HDMI Cables are currently the longest distance a copper HDMI cable has ever been verified to deliver content at 18Gbps to support UHD, HDR and 4K video applications.
The new Velox line has been submitted for independent DPL certification testing, where it's fully expected to meet the organization's strict performance standards.
Connect with Metra Home Theater Group on Facebook or Twitter to stay up to date on the latest news. For more information, visit Metra Home Theater Group online at MetraHomeTheater.com.