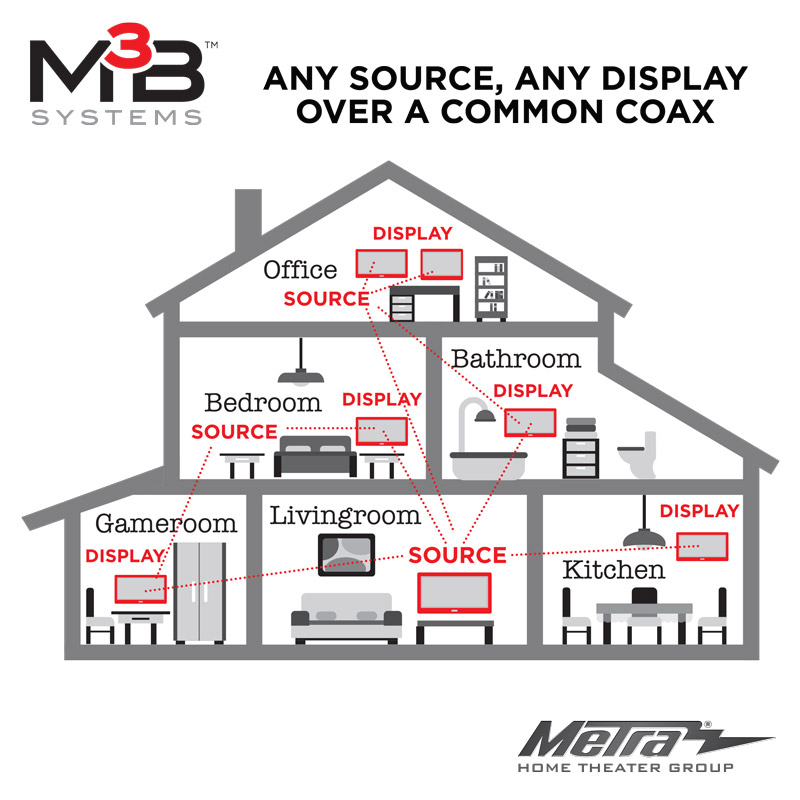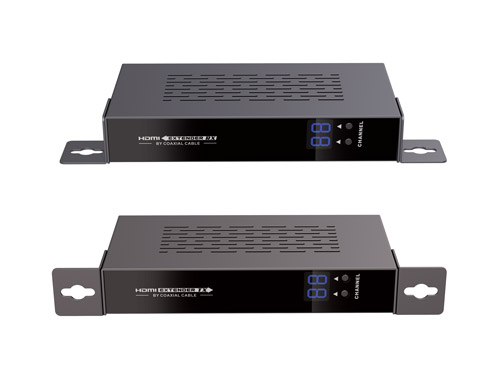 Metra Home Theater Group, a leading provider of home theater products and accessories, announces the M3B Pro – an enhanced solution based off the award winning M3B (Metra Multimedia Broadcast) System. The M3B Pro Series, designed specifically for the custom installation market, enables integrators to install a flexible multi-source and multi-display video distribution system into any home without running cables back to the structured wiring source.
The M3B Pro Series from Metra Home Theater Group utilizes existing coax and splitters to make video distribution much simpler and far less expensive. With easy setup and a simple source selection via any learning remote, the need to re-wire is eliminated completely. With 100 channel output selection and LED channel display, the M3B Pro Series features a channel selection change of less than three seconds. The chassis of the M3B Pro Series has been redesigned with heavy, ventilated metal chassis and detachable ears for wall or rack accessory mounting, best fit with the M3B Pro Series 12 Port Rack Mount.
"We're excited to launch the M3B Pro Series following the success of our award-winning M3B System, which we debuted at CEDIA 2015," said Jessy Crabb, general manager of Metra Home Theater Group. "The M3B Pro System was created specifically with custom installers in mind as we wanted to create a product that not only gave our dealers an inexpensive way to install distributed video, but was easy and efficient to install."
The M3B Pro consists of a decoder receiver and encoder transmitter, allowing integrators to provide multiple sources to multiple displays at 1080p over common coax and splitters. The re-designed chassis of the M3B Pro provides more efficient ventilation and the ability to fit vertically into the Metra Multimedia Broadcast Pro Series 12 Port Rack Mount. The M3B Pro Series 12 Port Rack Mount was designed for clean and easy installations with ample space for ventilation and it has a durable black powder coat finish and thumb screws for attaching gear.