Updated and new products to debut
HOLLY HILL, Fla. – January 04, 2015 – Metra Home Theater Group, a leading provider of home theater products and accessories, announces additional features to the award winning Ethereal HDM-GA1 and Velox Cables along with new Helios mounts.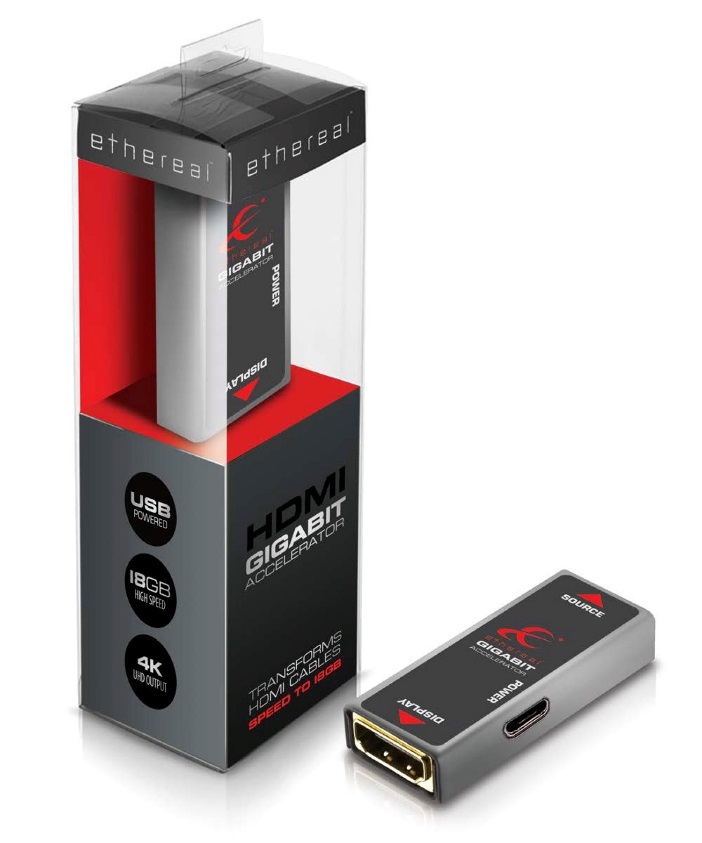 The Residential Systems CEDIA EXPO Best of Show and CE Pro Best award winning HDM-GA1 Gigabit Accelerator now supports in-wall cables extending up to 17 meters. The Ethereal HDM-GA1 allows the installer to utilize existing in-wall passive HDMI® cables to upgrade and support the full 4K/60, 4:4:4, HDR signal now available in many video products. The compact in-line Gigabit Accelerator has a 2" by 1" aluminum chassis that is powered from an external USB power supply through a USB mini connector - and is simple for anyone to install.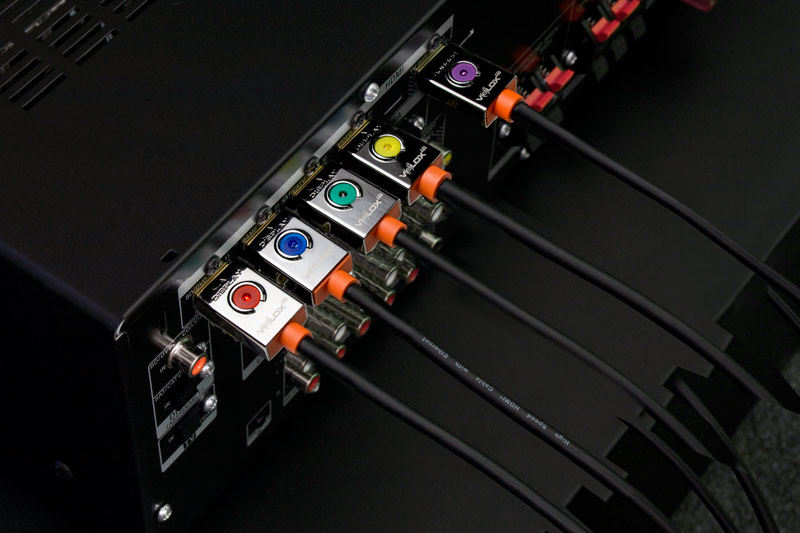 The Velox Cables from Ethereal are now available in various sizes up to 15 meters, compared to the previous 12 meters. The evolutionary designed cables support the latest generation of HD, Ultra-HD and 4K video applications with the new Targa 1 Module developed in In-Visions Technology, Inc. The Velox UHD cables support 18 Gb/s HD signal for higher resolutions, frame rates and colors over HD digital interconnects. Like the Ethereal HDM-GA1, the Velox Cables are proudly assembled in the USA.
Additionally, Metra Home Theater Group announces new Helios full-swivel television mounts to accommodate larger TV's weighing up to 150 pounds and ranging from 42" to 90". The new mounts, compatible with Plasma, LCD and LED TV's, include a 90 degree swivel mount with extensions up to 31" away from the wall. The sturdy, flat panel mounts are nearly flush to the wall, blending with the sleek look of modern televisions.
"Our newly updated HDM-GA1 and Velox Cables allow integrators to go the distance with our reliable products," said Jessy Crabb, general manager of Metra Home Theater Group. "We look forward to showcasing these solutions at CES 2016 in Las Vegas."
Metra Home Theater Group will showcase the new Ethereal HDM-GA1, Velox Cables and Helios Mounts, along with their numerous other products at CES 2016 from January 6th – 9th, 2016 in Las Vegas, Nevada at booth 8232 located in LVCC's Central Hall. For more information, visit Metra Home Theater Group online at http://www.metrahometheater.com.