In an effort to better engage and inform our customers, Metra Home Theater Group would like to introduce our mascot - C.I. Source ! C.I. Source (appropriately named after the Custom Integrator audience he will serve), is an adorable, approachable, tech-savvy, and slightly frazzled-looking, home theater enthusiast created to provide brand recognition for Metra Home Theater and serve as a tool to educate and provide solutions to our customer base.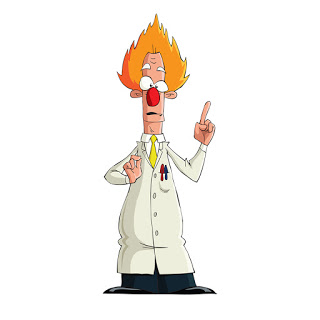 To ensure customers fully appreciate our new mascot, we gave C.I. Source a rich history:
C. I. always had a passion for technology dating back to the days of turntables and loudspeakers. While selling Hi-Fi in his college days, C.I. decided to turn his passion into his life's work. After an illustrious career in the car audio business, he expanded into other areas including home automation. C.I. was right in the middle of the mix when digital came along and changed the home entertainment industry forevermore. Instead of boxes going out the door, customers wanted video and audio in every room, with custom functions ranging from automatic draperies to home monitoring. This meant new electronics – distribution amplifiers, projectors, switchers –- and it all had to be designed to work seamlessly in the home. C. I. was thrilled to take on this challenge, which would be the first of many as he was faced with wider bandwidths, fascinating new delivery systems and extreme home theater advances. C.I. – who is married to his high school sweetheart, Sandy Tereo aka S.Tereo (now hyphenated Stereo-Source.) They have one son, Di'Gital. C. I. is passionate about making home theater and home automation accessible to all.
Metra Home Theater Group strives to be a problem solving resource for CIs by sharing a wide range of content and actively communicating with our Custom Integrator audience. By creating C.I. Source, we hope our customers past, present and future will find him an accessible, fun way to get the guidance and support so many crave in setting up and operating their home theater and automation systems exactly to their specifications, needs and wants.