Video surveillance systems have become an affordable and effective way for homeowners and small business owners to securely monitor their properties. With the influx of hundreds (if not thousands) of different types of surveillance cameras into the marketplace, how do you know which camera will work best for your needs? Metra Home Theater Group has listed the most important questions to help you choose the best security camera for your home or business surveillance system.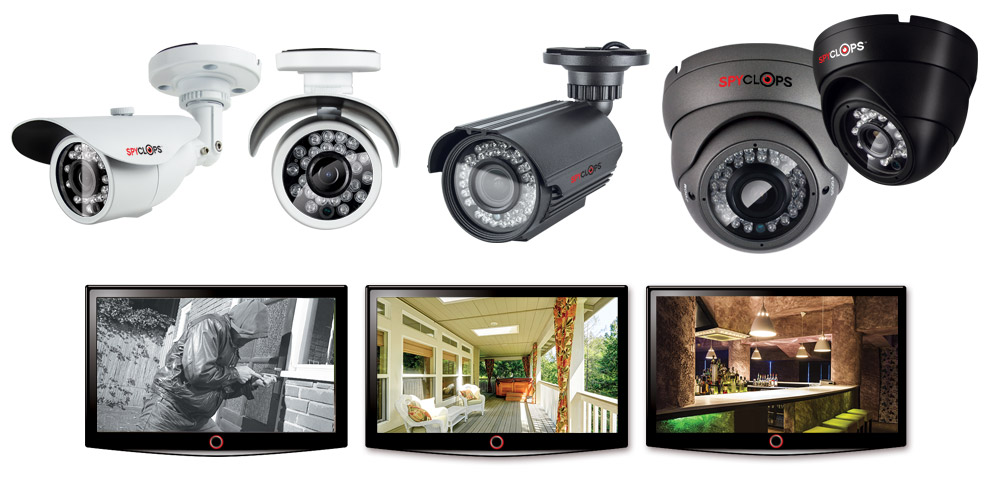 What type of environment will your cameras be filming?
The overall light level of the environment you are going to be filming will impact your camera choice. Dim light conditions require a little extra consideration because not every video surveillance camera can handle this environment. The result could be very blurry, washed-out details in the footage. The more light your environment has, the more camera options you have to choose from. If you need to monitor night time outdoor activities, infrared night vision cameras would be necessary. Night vision cameras are ideal for monitoring vehicles parked in driveways since more than two-thirds of motor vehicle thefts take place at night. Think carefully about whether or not day/night performance is an important feature.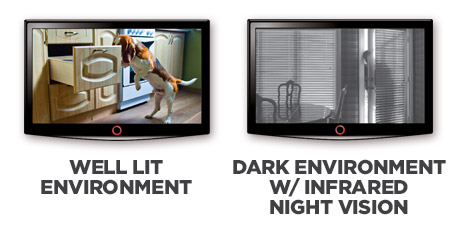 Will the cameras be installed inside or outdoors?
In addition to lighting, the weather and environment will impact the type of camera you purchase. Install an indoor camera outside and the weather will take it down — fast. Keep in mind that most outdoor cameras are also suitable for indoor use. This is a flexible option if you decide to move your cameras inside at a later date.
Do you need hardwired or wireless cameras?
Hardwiring a camera will be more expensive and involve more intensive installation, but will typically send a more solid and secure video signal. Wireless cameras can be placed virtually anywhere with ease because there is no cause for data wires to be home run. The only required cable for wireless cameras is power. If you are installing the cameras yourself, this choice depends on your budget and skill level.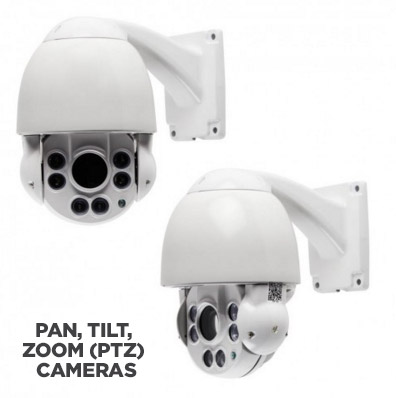 Do you want a fixed view or the capability to move the camera around?
This question is important to determine the overall style of camera needed. Pan, Tilt & Zoom, referred to as PTZ cameras, can be programmed to automatically pan, tilt and zoom with user defined way points. This is a great feature if you'd like to cover a large surveillance area with only one camera. Being able to pan, tilt and zoom the camera means you won't need a second camera angled to capture what would otherwise be out of view on a stationary camera. If the PTZ feature is not needed, stationary cameras may get the job done for your system.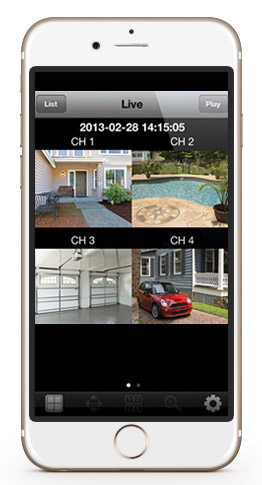 Do you want remote viewing access?
A video feed going to a digital video recorder (DVR) or CCTV monitor at home in the office may be all that some people need for their system. But what if you wanted to check on things while on vacation? This is where remote-access surveillance devices come into play. Some DVR's and/or Surveillance Cameras are designed to be hooked up via cable or wireless connection, these web-enabled DVR's or cameras allow you to log in and view what is going on from any internet-connected PC or Smartphone app. For a home or business owner who travels or is away from their property often, this may be a critical feature you don't want to pass up.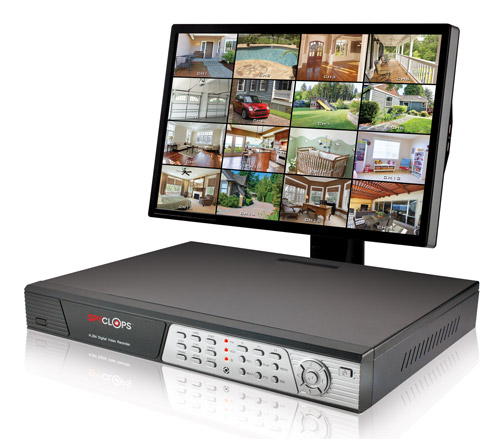 How many cameras in total do you need?
Now that you've determined the type of cameras suitable for your property, how many total cameras do you need for proper coverage? First, consider the size of the property and all of the outdoor camera placement points, which should be at each entry, parking lot or driveway. Be sure to consider the placement of the building's walls and other structures when determining the total area that needs to be monitored. Next, consider any indoor camera placements, (in businesses, this should be areas where valuables are stored). Don't forget about any additional hidden entry points or surveillance areas that may not have initially been considered. Finally, if you decided on stationary cameras versus Pan, Tilt and Zoom cameras, how many do you need to cover all angles of the areas being monitored? If you want to start small and add more cameras later, be sure to select a system that will allow you to manage all of your cameras over the same network.
Ready to shop? Check out our line of Spyclops security cameras and surveillance products for qualified dealers and distributors. Do you have more questions regarding installing a security system? Post your question to our Facebook page. Dealers can contact us for any questions on this or any technical issue and speak directly with one of our technicians at 1-866-839-9187. Not a customer? Apply to become a Metra dealer today.