Whew! CES 2015 was a whirlwind of excitement and it set the tone for 2015. The booth was the best one yet. Professional booth builders were shocked to learn we build our own booth. Some booths built by professional booth builders did not look as great. Our booth got some attention at CES which lead to a great way to kick off 2015.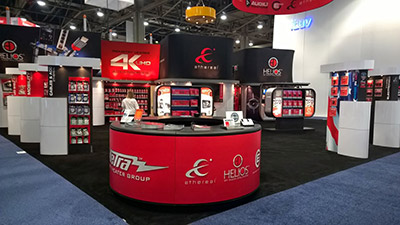 In addition to a fantastic looking booth, our product 4K Ready HDMI® Cables won an award from TWICE. It is always exciting to win an award during a show. We would like to give a big thank you to the judges for the TWICE Picks Award for bestowing this honor on our new cables.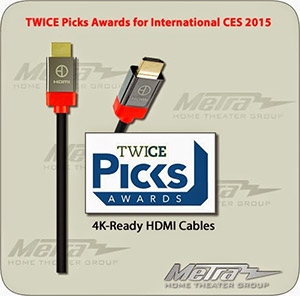 CES is held in Las Vegas every year and every year the staff suffers because of the environment change. Going from gorgeous Daytona Beach, Florida to dessert-dry Nevada is a blow to the sinuses. If the staff does not get sick at the show, we get sick upon return. This year most of the staff stayed healthy while in Las Vegas and got to do some of the wacky, tourist attractions in their down time. Here is a picture of staffers at Madame Tussaud's Wax Museum.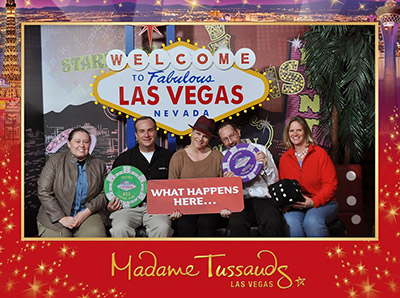 Currently, everyone is back in the office after an annual post-show visit to the physician for medicine. This is a step in the right direction! Next year's goal is to stay healthy during and after CES.
It is now back to work!