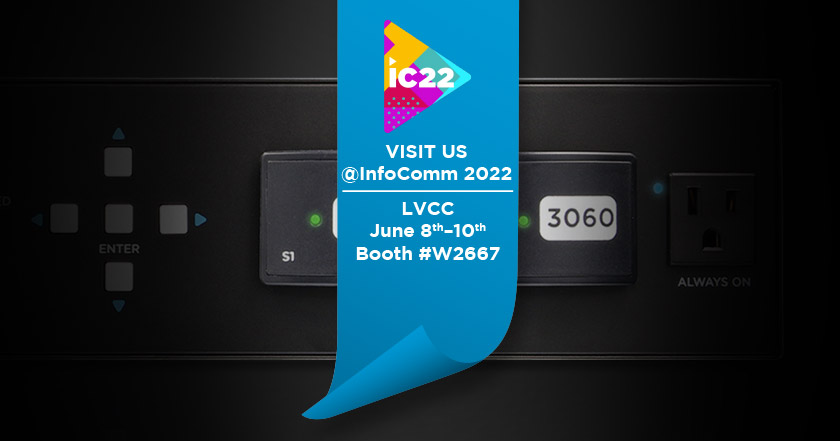 Holly Hill, Fla. – MetraAV™ is excited to participate in InfoComm once again this year, to continue promoting the company's ever-growing line of commercial integration solutions. MetraAV will be at booth W2667 at Las Vegas Convention Center from June 4th-10th to showcase its newest products for 2022. The company's AV integration experts will unleash a revolutionary new line of power distribution products at this event, and those attending will be amongst the first to experience it. In addition, they will display other innovative AV solutions, including an 8X8 HDBaseT HDMI® matrix, premium audio cables, HDMI® extenders, a versatile new audio extender and a wide range of 8K HDMI® cables and electronics. Attendees can see these products in person, talk with sales representatives and meet the product developers who designed these new solutions.
MetraAV's booth will also feature its award-winning Velox® 8K fiber HDMI cable. The EHV-HDG2 series cable supports 48Gbps up to 100 meters and is the longest of several HDMI cables designed by MetraAV that support 8K resolutions. All color subsampling is supported, including 4:4:4, 4:2:2, and 4:2:0, deep color, and Dynamic HDR, allowing the full-range 8K specs and even 10K to be supported. Cutting-edge built-in technology also ensures compatibility between the source and display. It received a 2020 Residential Top New Technology award for the 100-meter model, the EHV-HDG2-100. Now, attendees will be able to see this cable in person at the booth, along with several other solutions for 8K connectivity. Their superb performance will be exhibited on a live 8K/HDR display.
MetraAV's next-generation solutions are designed for both commercial and residential use. As MetraAV expands its lineup of AV solutions, they continue to support the growing demand for affordable and reliable products to meet today's installation needs. For more information about InfoComm, and to view MetraAV's event product showcase, visit InfoCommShow.org
About MetraAV™
MetraAV is a pioneer in HDMI® cable technology and is a division of Metra Electronics®, the world leader for aftermarket automotive accessories for 75+ years. Headquartered in Florida, MetraAV's brands include Ethereal Home Theater®, Velox®, Helios®, Spyclops Surveillance Systems® and Install Bay®. A strong commitment to research and development has resulted in a history of providing first-to-market technology for HDMI cables and electronics with numerous industry awards for innovation. Formerly known as Metra Home Theater Group, you can connect with MetraAV on Facebook, Twitter, Instagram, LinkedIn and subscribe to their videos on YouTube to watch weekly Tech Tips. For ordering information and pricing, visit MetraHomeTheater.com or call 386-255-0234.