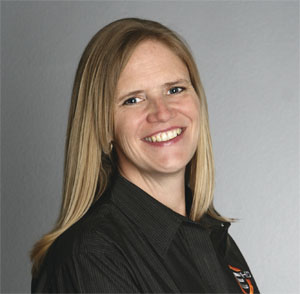 Jessy Crabb, General Manager of Metra Home Theater Group, discussed HDMI® 2.0, Ethereal products, and handling technologies including HDR and HDCP 2.2.
By CE Pro Editors, September 04, 2015
CE Pro went one–on–one with Jessy Crabb, General Manager, of Metra Home Theater Group.
Q. HDMI is moving into the 2.0 specification. How would you assess this transition?
A. We have found that with all the conflicting information in the industry dealers have been left confused and wary, just like with every other revision. Custom installers not only have to worry about making sure the sources and displays are capable of HDMI 2.0, they have to make sure that with double the bandwidth, their cables and accessories will go the distance to make their components work.
Q. How is Ethereal helping dealers make the transition from 1.4 to 2.0 technologies?
A. We focus on dealer training at trade shows, distributor shows and on a one-to-one basis. We provide ongoing, YouTube videos that are a great way for the dealer to keep up to date on the latest technology. We also have regular meetings with DPL Labs to keep both ourselves and our dealers in the know, and our tech support is available seven days a week…
Read More