New releases in the home theater industry's product technology are never ending! By the time you learn about the latest and greatest technology, it's already being replaced with something newer and better. What you thought was emerging is now obsolete, and you haven't even had time to review, no less educate yourself, on all the details of what's changed.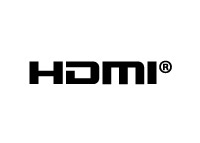 This can be costly if you don't know the details of the new HDMI® 2.0 and 2.0A specs. Education is more important than ever due to the hot–button feature everyone is talking about: High Dynamic Resolution (HDR).
With all the hyperbole about this new technology being thrown around, along with the talk about new cable certifications, it's easy to get confused quickly.
Here's an example that occurred in our office last week. One of our staff members received a typical sales email from a manufacturer that read:
Dear friend,
Good day. Attached is our HDMI 2.0 HDCP 2.2 100m extender (HDBaseT) for you.
Whoa, wait a minute! HDBaseT has upgraded to HDMI 2.0 and can therefore now support 4k/60, HDR and 4:4:4 color? Without a clear understanding of HDMI 2.0, 2.0A, 4K and HDR, one would think this HDBaseT was something to consider purchasing for use with the new 4K, HDR components because of the "HDMI 2.0" listed spec.
This email could cost your business money if you do not fully understand the HDMI 2.0A spec. HDMI 2.0 (and HDMI 2.0A) has a range of performance capabilities, and if a product falls within this range, companies can say it is HDMI 2.0–compliant. Yet if this product does not support the FULL RANGE of the HDMI 2.0A spec, the product will not support 4K/60, HDR and 4:4:4 color. The specs of this product tell the full story of just how much of the HDMI 2.0 spec this extender supports.
Watch this video to learn how to upgrade your passive HDMI cables to this full HDR spec:
After reading the header, an installer's translation of the above email from the manufacturer could be "Our HDBaseT extenders will support anything that you can throw at it." Unfortunately that is not the case. HDBaseT will only work with in the older HDMI 1.4 10.2 Gbps spec, meaning this product will not support the full range of HDMI 2.0 spec up to 18 Gbps, and this full range is important because of HDR. HDR is without question the biggest change to picture quality since the introduction of High Definition. HDR itself is a technique used in imaging to reproduce a greater dynamic range of luminosity than possible with standard digital imaging techniques. This means that you and your client will see much greater definition in the depth of the picture and its shading.

To validate my comments, look at the data listed below that were part of the email mentioned above. The specs listed do not include the full range of HDMI 2.0A, and 18 Gbps isn't listed anywhere:
So be careful when you read the specs if you see "HDMI 2.0" listed on a product. The product may not meet the specs you need for the installation you are working on. If full HDMI 2.0A spec is what you need, make sure that is what you are purchasing.
Information is key in staying on top of the home theater industry. Take five minutes to read more information about HDMI cables by checking out our white paper, "Why Construction of a HDMI Cable Is Important."