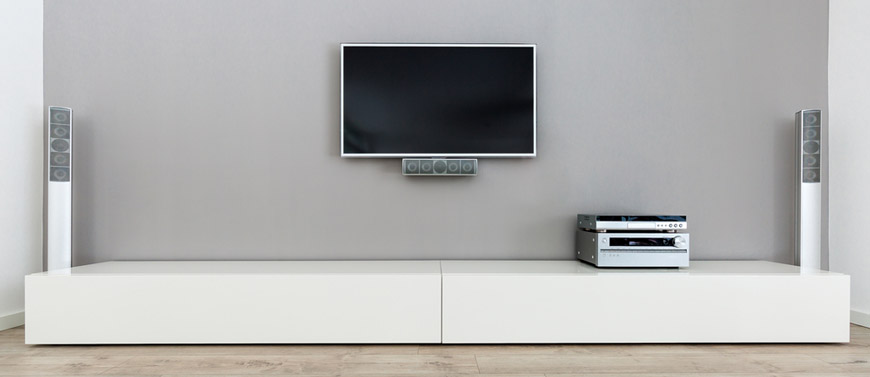 A homeowner may think they know where their TV should be mounted but it's up to the experts to guide them with the best decision. Being able to consult the homeowner with your installation expertise adds value to what you do as a professional. Mounting a TV can be a quick and easy way to change the look of any room but there are a few things to consider before any holes are drilled.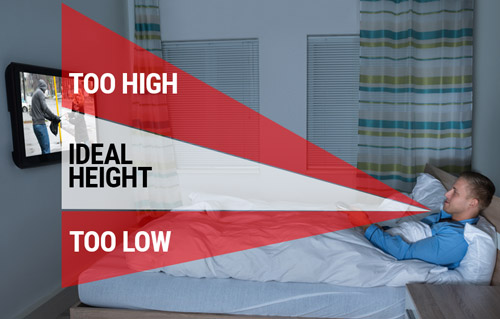 Determine the Proper TV Height
Just how high should the TV be? The basic rule of thumb is that the middle of the television should be eye level when seated. This is critical for bedroom TV screens, make sure that you are not looking through your feet or up too high, where you have to move your neck to look up. Since most people spend hours watching TV, mounting a television too high may cause neck strain. If your television must be mounted high, use a tilt mount (AS-TX86) to reduce neck strain by tilting the screen downwards. Be careful not to mount too low, as this will cause you to get tired and lethargic as you will be blocking airflow in your neck as you look downwards for a long period of time.
Read More