This year we witnessed the release of the first 4k Ultra HD Blu-Ray video, The Martian, and are seeing more and more 4k media become widely accessible to consumers. This is no longer just for early adopters and movie fanatics. With this new technology comes the discovery that existing passive cables may not fully support 4K/60, HDR and SUHD. However, home theater customers are still expecting the latest and greatest without having to buy new cables and rewire their entire system that was installed just a few short months ago. Nowadays, a Custom Installer not only has to know how to install a top notch home theater system, they are expected to "future proof" these systems for new technology. How exactly can Custom Installers prepare their home theater projects to support 4k and the future? We turned to the technical experts at Metra Home Theater Group for their advice.
If you have passive cables already installed in the system, the multiple award winning Ethereal Gigabit Accelerator (HDM-GA1) will upgrade passive HDMI® cables to 18 Gbps, 4K/60 HDR capability up to 17 meters. This product has gone through extensive outside testing and continues to provide reliable 4K/60 HDR capability time after time. The HDM-GA1 is a stand-alone equalization product to bring your installs into the 4K world we live in today - and beyond. It's easy to mount at the display side of your system and powered by an included USB. Total time to install is less than 10 minutes.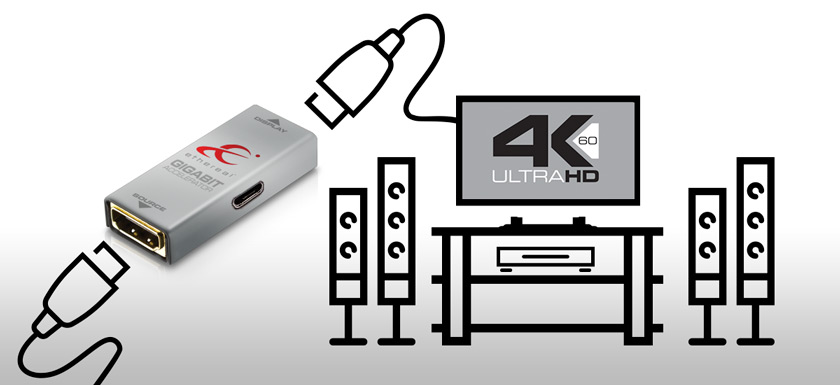 This is hands down the fastest solution in the marketplace today to "future-proof" your installation projects. The only other option would be to purchase cables that support 4k and rewire the entire system, which takes time and resources. The Gigabit Accelerator, available only for authorized Metra Home Theater dealers, is the most cost effective method for updating an existing installation project that has passive cables and move it into the future.
For more information about becoming an authorized dealer or questions about "future-proofing" your home theater system projects, call to speak with our sales and technical service team at 1-866-839-9187