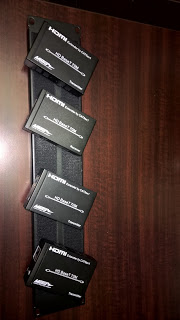 In the past year, we have seen a spike in the return of "defective" extenders. This trend upset our sales and management team because there had to be a reason. The technical support staff collected all the defective units, ran some tests and came to an interesting conclusion. So interesting, that I wanted to include it on this blog as an example of the lengths our customer service team goes for our customers.
The technical staff found that all but one was NOT defective and after talking with one of the installing companies' job supervisors on how these were being installed our tech staff cleared up the entire issue.
The problem: Improper installation leading to overheating.
When you look at the vast majority of HDBaseT extenders that are on the market there are vents on the long sides of the chassis and on the better units a heat sink on the top of the processor. These are very important to the flow of air that provides the ventilation and cooling of the HDBaseT "Valens" processor.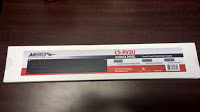 Over time without the proper ventilation and cooling the multi-layer circuit boards will start to heat in an uneven fashion, when this happens the layer impedance will start to fluctuate and since a stable 75 ohms is needed to carry the video signal the unit will fail. If the unit(s) are unplugged and allowed to cool they will once again function, that is until they get hot. Each time this happens the interval between failures will decrease due to the minute damage sustained during heat related of the circuit board. Eventually the unit will suffer irreversible damage and not reset and work again.
Here is how you can prevent this from happening on jobs. First and most importantly make sure there is 4 to 6 inches of space between the units. A very good way to achieve this is with our new CS-RV2U, this is a 2U Hook and Loop rack plate for rear of rack. The CS-RV2U comes with Hook and Loop, the hook side is already mounted to the face of the plate in the package. Just cut and adhere the corresponding loop to your extender and press it into the hook at a 45 degree angle (this will allow for ventilation) you can then attach more units at the same angle with 3' of spacing between the units. Installing your extenders in this manner allows for multiple units in a tight space while at the same time providing all of the needed ventilation.
Just another day supporting our customers with answers as well as great products.
Posted in
Blog
By
Metra Home Theater