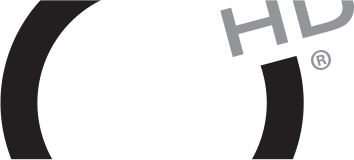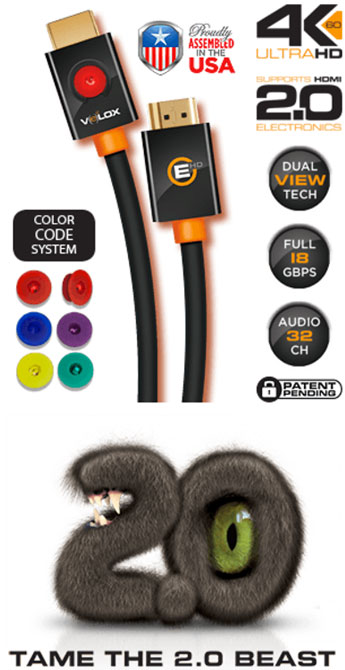 Introducing the new VELOX UHD cables, the first-to-market cable line to combine evolutionary design and engineering techniques to support the new generation of HD, Ultra-HD and 4K video applications up to 10 meters. Leveraging the new patent-pending Targa 1 Module developed by In-Visions Technology, Inc., Assembled right here in the USA, VELOX UHD cables deliver a verified 18 Gb/s HD signal for higher resolutions, frame rates and colors over HD digital interconnects.
VELOX UHD cables OPERATE WITH THE ENTIRE 18Gbps envelope and are DPL Laboratories certified. These cables also include Metra Home Theater Group's unique interchangeable color-coding scheme for cable identification and management. VELOX UHD cables incorporate an innovative new version of a symmetrical HDCP and EDID rise time accelerator for both the data and clock lines on the I2C bus (the Display Data Channel). This eliminates EDID errors and, because this repair is bidirectional, ensures that the HDCP handshaking occurs reliably.
Tame the 2.0 Beast
Guaranteeing signal integrity and synchronization, the VELOX UHD cables incorporate clock amplification and intra-pair skew correction for delivering the latest video and audio formats reliably. Additionally, a 100-millisecond delay on the Hot Plug Detect signal assures that the HDMI source device receives the EDID information correctly from the sync. In addition, each cable comes with 6 sets of color coded, inter-changeable nubs making cable management a snap!

EVOLV Programmable HD Cable Technology
Shop now!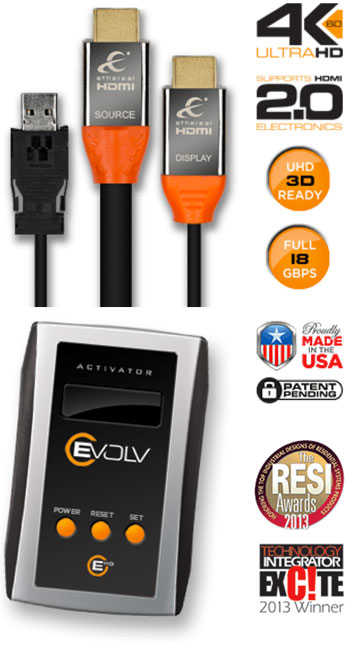 10 - 37 Meter Lengths Now Shipping: Metra Home Theater Group's programmable EVOLV Cables are capable of Ultra HD cable runs of up to 180', including those using 3D and 4K/2K sources. Building on Metra's impressive DPL certified EHD technology, the EVOLV cables eliminate the need for additional baluns or repeaters in virtually any home theater setup.
Powered via a USB cable, the EHD EVOLV cables have specially-built data accelerators that keep both EDID and HDCP operating at remarkable performance levels, unlike conventional cable products.
Product Features
Customize each system for maximum reliability and performance.
Specially-built data accelerators keep both EDID and HDCP operating at remarkable performance levels unlike conventional cable products.
Impressively long cable runs (4K up to 180') without requiring baluns or repeaters.
EVOLV Cable Programmer
NOW SHIPPING: Metra's entire EVOLV cable lineup is designed to deliver maximum signal distribution with ease-of-installation. Once programmed via the EHD EVOLV Programmer, the cables can be effortlessly integrated within the system thanks to their design, giving the CI a safe and reliable high performance system.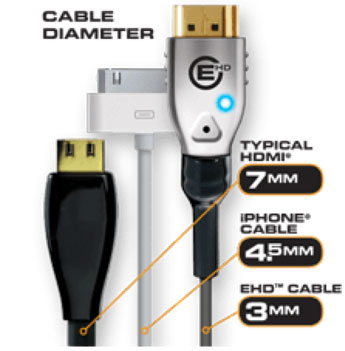 By incorporating radical design techniques and state-of-the-art silicon, Ethereal's new EHD™ High Speed Digital Cable products provide a HUGE video operating window that many firms absolutely crave. These new products have specially-built data accelerators that keep both EDID and HDCP operating at remarkable performance levels unlike conventional cable products. EHD™ cables are powered from within the interface, eliminating any external power devices that are typically required.
The outside diameter of these cables has now been reduced to 3mm for 1, 2, 3, 4 and 5 meter cables. Reducing their weight from pounds to ounces makes installation even easier. Ethereal's longer 6, 8, 10, 12, 15, 20 and 25 meter lengths range in diameter from 5 to 9mm depending on length.
EHD's cables use state of the art technology to ensure a wide-eyed signal over record breaking distances; providing consistent, quality HD without artifacting or signal loss.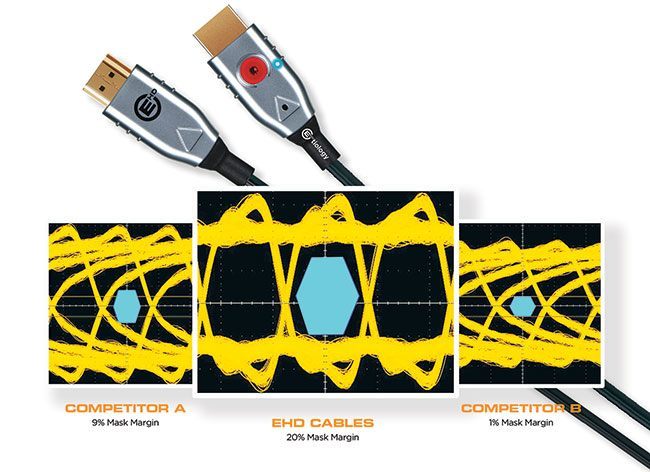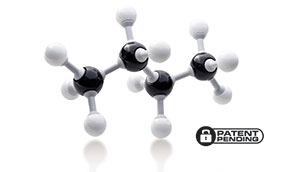 Technology
These revolutionary cables include specially built data accelerators, that are powered from within the cable, keeping EDID and HDCP operating at remarkable performance levels.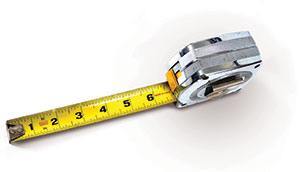 Long Distance
EHD's cables carry high-speed digital signals at over 80 feet without ANY quality loss. Reliability is not an issue with over 1,000 cables already in use with ZERO defects - a 100% success rate!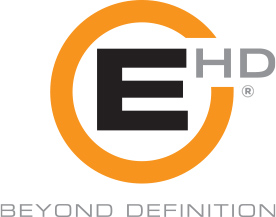 Exclusive to Custom Integrators
EHD is only available to qualified Custom Integrators! This new technology will be sold to authorized dealers only and cannot be purchased by the general public. Each approved Integrator will receive in-depth training on all aspects of this highly technical product line in order to assure the best performance on the market today.
If you are a Custom Integrator or Home Theater Specialist, please talk to one of our representatives to find out more about your needs and how we can exceed your expectations.
Learn More
866.839.9187
Articles & Info
Home Tech Tips for CIs
Read more