The New Junior+ is the Answer to Simple and Reliable EDID Repair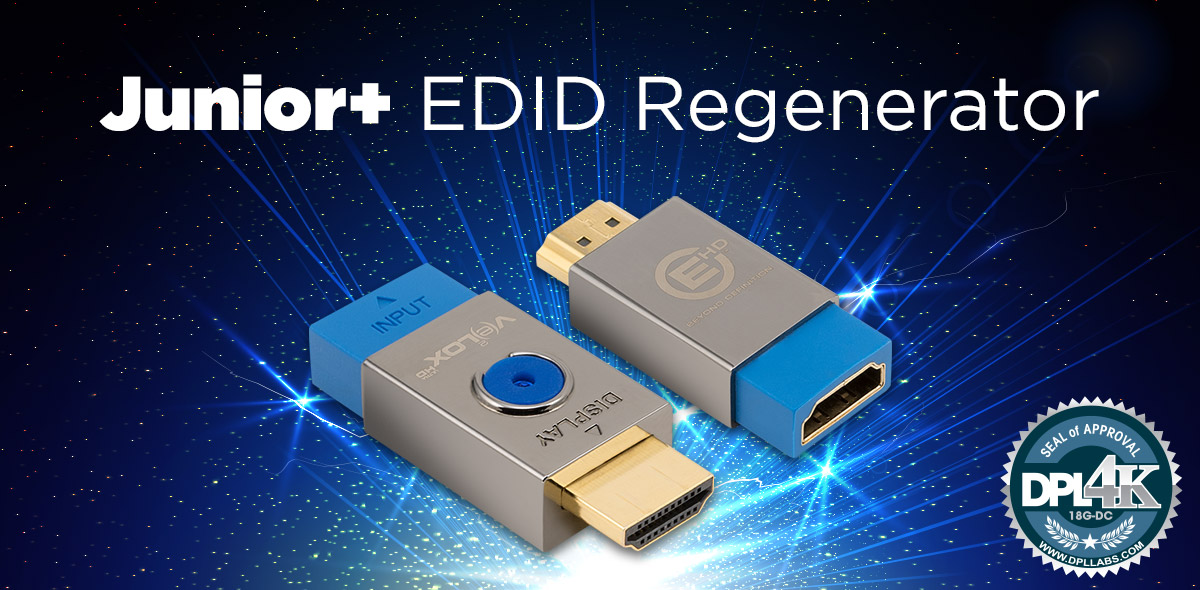 Custom Integrators are challenged with maintaining a high quality audio / video output, despite many issues that occur along the signal path connecting HDMI® devices. To address this issue and fulfill the unique needs of the Integrator, Metra Home Theater Group has developed the Junior+ (HDM-JRPLUS) as the new "go to" EDID problem solver. This easy to install solution minimizes system failures and increases compatibility between devices that have different data tolerances or between devices with multiple brands of HDMI-enabled electronics.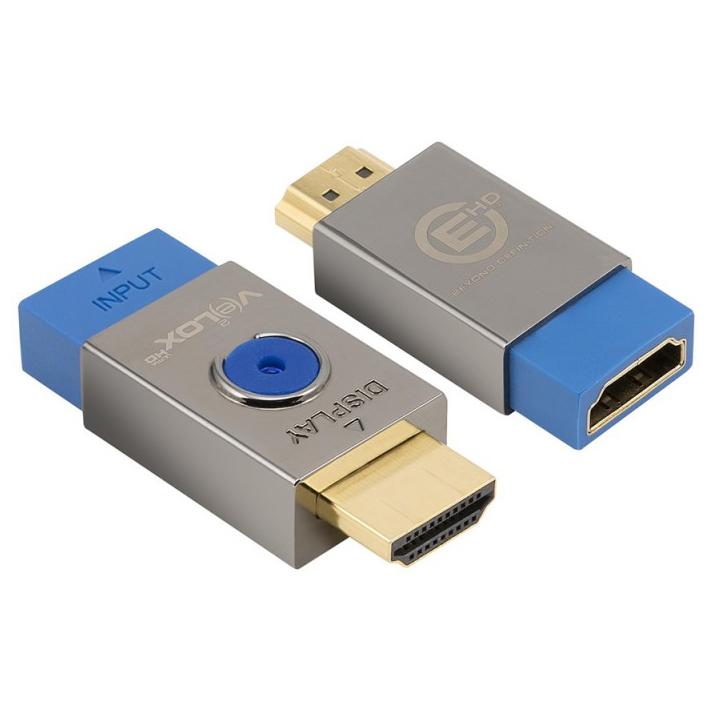 Following in the footsteps of Metra Home Theater Group's original Digital Analysis Device (HDM-DAD) and the Low Speed Accelerator (HDM-JR) products, the Junior+ was created to reduce the effective capacitive loading "Rise Time" issues commonly found on the DDC channel (EDID) of the HDMI interface. This can be caused by cables, printed circuit boards, and environmental conditions. The Junior+ reduces the cables capacitive issues loading by 50%.
This correction solves many common issues such as:
Audio Dropouts
HDCP Not Supported
Mode Not Supported
Mode Out Of Range
Long Sync Times
The Dreaded "Black Screen"
The Junior+ has a new, smaller male/female form factor to allow for a simple installation directly into equipment, in most cases at the source side. Its compact, single unit design connects in-line with HDMI cables for a quick, easy to install solution.
The "PLUS" part of the product name is a recent development that was designed to deal with Voltage and Current equipment incompatibilities within the new EDID substructure. While fully backwards compatible, the Junior+ was designed for the most modern components. It provides 18Gbps of throughput and covers all 4K /HDR Rev2.0 features to ensure years of reliable HDMI service.
Custom Integrators can rest assured that they can fully operate within the 18Gbps domain without loss of signal integrity. The Junior+ data performance has been tested and given the seal of approval by DPL Labs, an independent testing facility. DPL's laboratory provides highly precise and critically accurate Digital-HD (DHD) product performance testing. Utilizing an exhaustive, multi-element testing regime, DPL Labs engineers put all submitted products through an electronic torture test to assure customers that a product will exceed expectations for performance quality and long-term reliability. Metra Home Theater Group is proud to offer this new product, along with many others, as DPL Labs Certified products.
Junior+ (HDM-JRPLUS) Product Specifications:
True 18Gbps pass thru
HDCP 2.2 Support
HDR Support
BT 2020 Support
Deep Color Support
RF shielded metal case
Self powered
50% typical reduction in data rise times
Small size
Male/Female form factor
DPL Certified
The Junior+ is a must have solution for every Custom Integrator's toolbox. This product is now shipping and available for purchase online to Metra Home Theater Group dealers at https://metrahometheater.com/hdm-jrplus.html.
Connect with Metra Home Theater Group on Facebook, Twitter and LinkedIn to stay up to date on the latest news. For more information, visit Metra Home Theater Group online at MetraHomeTheater.com.