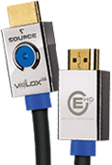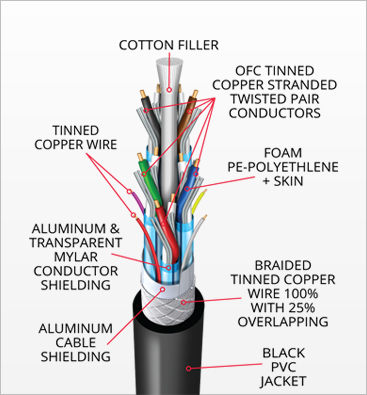 A newly designed HDMI transmission cable with advanced features in metallurgy, topology, dielectric, and shielding. This new microwave RF design allows for up to 4dB less insertion loss over long distances by establishing a near linear response performance increase specifically for HDMI's TMDS High Speed Signaling. No artificial 10 Gbps speed cap from integrated electronics as compared to active cables. Offers the highest bandwidth performance of any passive cable available. These cables also include Metra Home Theater Group's unique interchangeable color-coding scheme for cable identification and management. Each cable comes with 6 sets of color coded nubs - making cable management a breeze!
Digital Performance Labs (DPL) Tested
These cables are DPL Labs (www.dpllabs.com) certified to ensure long term usability and the best possible performance. DPL testing clears away the "smoke and mirrors" common in the HDMI® cable business by creating a fair but tough comparative standard against which all HDMI® products can be tested.
1 to 8 meter cables have 18Gbps bandwidth
10-22 meter cables have 18Gbps bandwidth when used with HDM-GA1 (sold separately)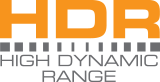 Passive
High Performance VELOX Passive Premium HDMI® Cable (1 Meter)

High Performance VELOX Passive Premium HDMI® Cable (2 Meters)

High Performance VELOX Passive Premium HDMI® Cable (3 Meters)

High Performance VELOX Passive Premium HDMI® Cable (4 Meters)

High Performance VELOX Passive Premium HDMI® Cable (5 Meters)

High Performance VELOX Passive Premium HDMI® Cable (6 Meters)

High Performance VELOX Passive Premium HDMI® Cable (8 Meters)

High Performance VELOX Passive Premium HDMI® Cable (10 Meters)