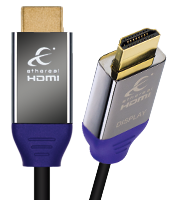 ACTIVE HIGH SPEED WITH ETHERNET
SEE AND HEAR THE DIFFERENCE
Creating an industry standard product is never fast or easy and that is the case with the MHZ cables. Ranging in length from .5 meters all the way up to 30 meters the MHZ high speed digital cables provide full support of the 10.2 Gbps available from today's best equipment. This means that you will have no worries when it comes to any 3D, 4K/60, 4:2:0.
The MHZ cables are also CL and FT4 rated for in-wall applications.

EDID ACCELERATOR
All of the MHZ active high speed cables have built within them the same low speed data (EDID) accelerator that we pioneered with our HDM-DAD. This accelerator will fix a number of problems that present themselves in the typical HDMI® system. The repaired issues include; audio dropouts, long time to sync, HDCP not supported, mode out of range, black screens, and more.
HIGH SPEED DATA RESTORATION
Just reducing the EDID problems is not enough for us, so every MHZ cable comes equipped with a digital high speed restorer to make sure that at whatever the length of cable you need to go, all of the data will make the trip.
ETHERNET OVER HDMI® INCLUDED
Built into the current HDMI® standard is the ability to carry Ethernet data within the HDMI® cable itself, this allows the reduction of cables between devices. All MHZ active high speed cables in lengths from .5 meter up to and including 12 meters support this feature.
HYBRID METAL SHELL
The MHZ hybrid metal/plastic shell is attractive, durable and provides additional RF shielding for the terminals.
AUDIO RETURN CHANNEL (ARC)
In order to get the most from your system we have included in the MHZ cables the ability to send multi-channel digital audio from the display back to the surround processor, (of course your display and surround processor must be ARC enabled), reducing cable clutter.
24K GOLD PLATED CONTACT CONNECTORS
It is certainly worth noting that not only do these cables look great, they are also designed with the best materials and tested for heavy duty use to deliver stunning picture, sound and control year after year. We use 24k gold contacts to ensure the highest possible connectivity for the best signal integrity. They are also corrosion resistant and provide maximum signal transfer over the life of your system.
DIGITAL PERFORMANCE LABS (DPL) TESTED
These cables are DPL Labs www.dpllabs.com certified to ensure long term usability and performance. DPL testing clears away the "smoke and mirrors" common in the HDMI® cable business by creating a fair but tough comparative standard against which all HDMI® products can be tested.
MHZ-HD-5
.5M HIGH SPEED + ETHERNET
MHZ-HD
HIGH SPEED + ETHERNET
MHZ-HD1
1M HIGH SPEED + ETHERNET
MHZ-HD1-5
1.5M HIGH SPEED + ETHERNET
MHZ-HD2
2M HIGH SPEED + ETHERNET
MHZ-HD3
3M HIGH SPEED + ETHERNET
MHZ-HD4
4M HIGH SPEED + ETHERNET
MHZ-HD5
5M HIGH SPEED + ETHERNET
MHZ-HD6
6M HIGH SPEED + ETHERNET
MHZ-HD8
8M HIGH SPEED + ETHERNET
MHZ-HD10
10M HIGH SPEED + ETHERNET
MHZ-HD12
12M HIGH SPEED + ETHERNET
MHZ-HD15
15M HIGH SPEED ONLY
MHZ-HD20
20M HIGH SPEED ONLY
MHZ-HD25
25M HIGH SPEED ONLY
MHZ-HD30
30M HIGH SPEED ONLY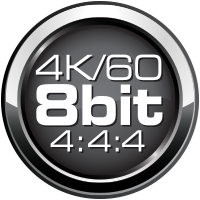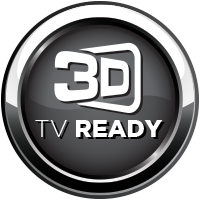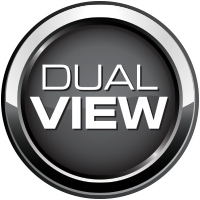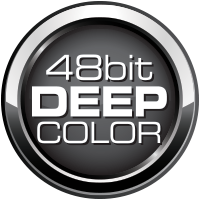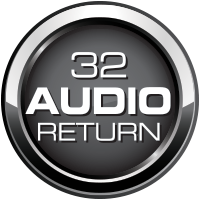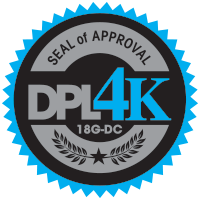 HDMI MHZ Series
MHZ HDMI® High Speed With Ethernet Cable (.5 Meters)

MHZ HDMI® High Speed With Ethernet Cable (1 Meter)

MHZ HDMI® High Speed With Ethernet Cable (1.5 Meters)

MHZ HDMI® High Speed With Ethernet Cable (2 Meters)

MHZ HDMI® High Speed With Ethernet Cable (3 Meters)

MHZ HDMI® High Speed With Ethernet Cable (4 Meters)

MHZ HDMI® High Speed With Ethernet Cable (5 Meters)